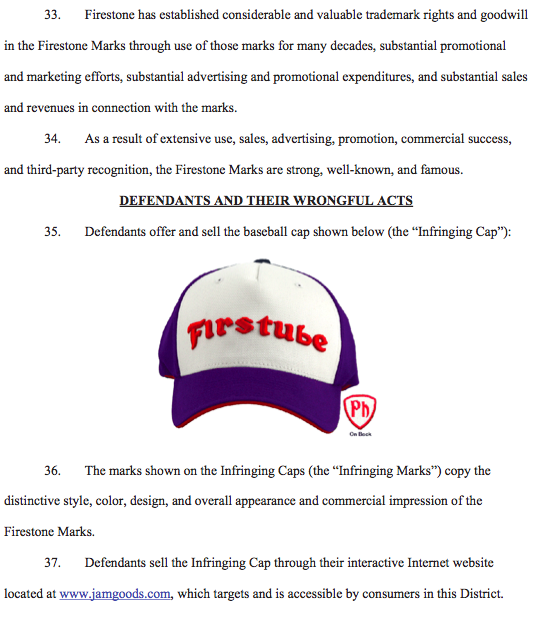 Most lot merch aficianados know about Sean "Waldo" Knight of Knighthood Ts, who fought a copyright infringement battle with Phish, Inc. back in the day over the "song title" parody T shirts where someone other than Phish's IP (such as the manufacturers of Tide detergent, say, for the popular "Glide" T shirts) was arguably being infringed.
Waldo won that battle, and it's been assumed by lot merchants and "phan artists" that most companies other than Phish won't bother with similar trademark parodies. Companies like New England's H.P. Hood dairies, for instance, might even be amused by and benefit from the windfall of publicity and goodwill from Phish fans, on the "all publicity is good publicity" theory.
But not so fast says Bridgestone Brands a/k/a Firestone, which recently sued Waldo and his wife Joanne for copyright infringement. Firestone is not amused because it considers itself in the clothing business (NASCAR style race car driver attire) as well as slinging tires. Firestone's suit seeks an injunction against the sale of the infringing items and triple Waldo's profits as provided for by copyright law.
More details from trademark law blogger Lara Pearson's Brand Geek[r] blog here.