Soundcheck: The Sloth > Possum
Set 1: IDKI Didn't Know[1], GolgiGolgi Apparatus, AlumniAlumni Blues[2] > LTJPLetter to Jimmy Page > AlumniAlumni Blues, YEMYou Enjoy Myself, LizardsThe Lizards, 'A' TrainTake the 'A' Train, Sanity[3], DividedDivided Sky, Fee, GTBTGood Times Bad Times
Set 2: SuzySuzy Greenberg, Icculus, Forbin'sColonel Forbin's Ascent > MockingbirdFly Famous Mockingbird, SlothThe Sloth -> Possum, Contact, BBFCFMBig Black Furry Creature from Mars, Foam, BowieDavid Bowie
[1] Fishman on trombone.
[2] Additional lyrics.
[3] Fast version.

Teases:
· Minkin tease
Average Song Gap: 9.38
Performers: Trey Anastasio, Page McConnell, Jon Fishman, Mike Gordon
Notes: This was the band's first major gig in Boston. The Paradise held around 650 people, they didn't think the band could come close to selling out the room and so refused to book Phish. John Paluska and Ben Hunter, who were managing Phish at the time, therefore rented the room for the evening. John and Ben promoted the gig heavily, including via radio. Tickets were only $5. Tom Baggott, a fan of the band, helped get Burlington fans to the show by Greyhound bus. Not only did the gig sell out, but there were some 200 people shut out (mostly Boston University and Boston College students). I Didn't Know featured Fishman on trombone. Alumni contained additional lyrics. Prior to YEM, Trey welcomed his mom, who had come "all the way from Ireland." After YEM, Trey said that they had a special guest that night for the person in the front row that kept requesting that they play Minkin. Trey mentioned that there was a Minkin hanging behind the band and that Minkin was also there that night. There was a subsequent brief Minkin vocal tease prior to Lizards. This version of Sanity was the fast version.
Song Distribution: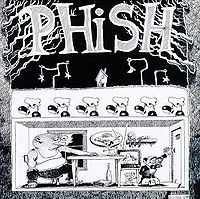 9 Junta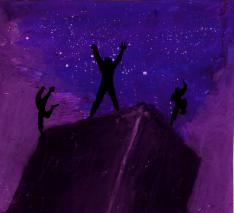 6 The Man Who Stepped into Yesterday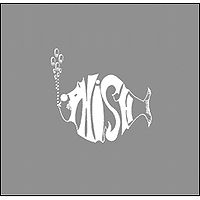 5 The White Tape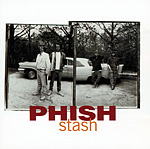 1 Stash

Songs by Debut Year:
This show was part of the "1989 Tour."