[phish.net welcomes and thanks guest writer, Alaina Stamatis, @farmhose & @fad_albert for the recap of 12/31/18 - ed]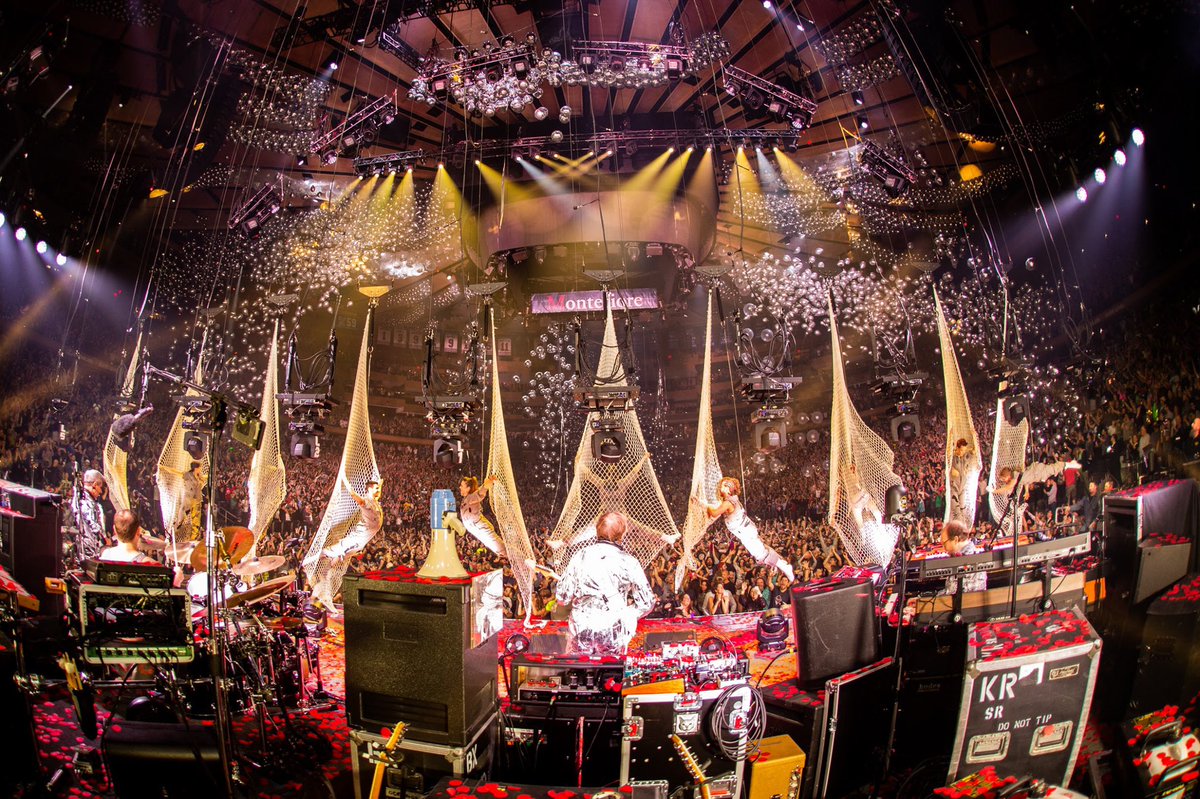 Last year at the stroke of midnight, during the first few seconds of 2018, and the very earliest notes of "Free," I immediately caught a whiff of an unmistakable scent, similar to mothballs on fire; that's right, I'm talking about DMT. I looked over and discovered that a hippie goddess with sparkling dreads and a hemp cotton dress had laced her joint with the spirit molecule. She passed the deemster doobie to a guy with floor-length dreads, legendary in his own right, but eternalized in that moment: for as he hit the DMT joint at the very genesis of 2018, he attempted to stomp on one of the balloons that had just landed in front of him, but instead he slipped on it and fell on his ass.
This year I convinced my husband @twicebitten that we should enter the venue earlier and secure a closer spot on the floor, that somehow it would be less chaotic. Outside the rain really sucked (tonight) and it was sad to see the little hunched over wookies soaked, simultaneously attempting to get miracle'd and sell more doses. Inside the scene was all glitz and glamour: flappers, prom dresses, barefoot guy giving out gummy bears, silver balloons ready to drop, Phish jocks in their chic athletic wear, young bros in bathrobes, the faux monk in his hotel sheet tunic, and the kids whose shirts spell out ICCULUS.