[Phish.net welcomes back and thanks volunteer recapper Nick Williams (@TwiceBitten) for writing this recap. -Ed.]
Late news breaking! This just in! Here's the scoop! Last night Phish abducted 25,000 people from
a cornfield and probed their every last hole. Thats well upwards of 150,000 holes, not counting
the pee hole, or the possibility of them popping out your eyes! If you've seen the print for this run
all I can say is: they warned us. Such abductions were once thought to be commonplace in this
area but their frequency has diminished over the years to the point in which many stopped
believing...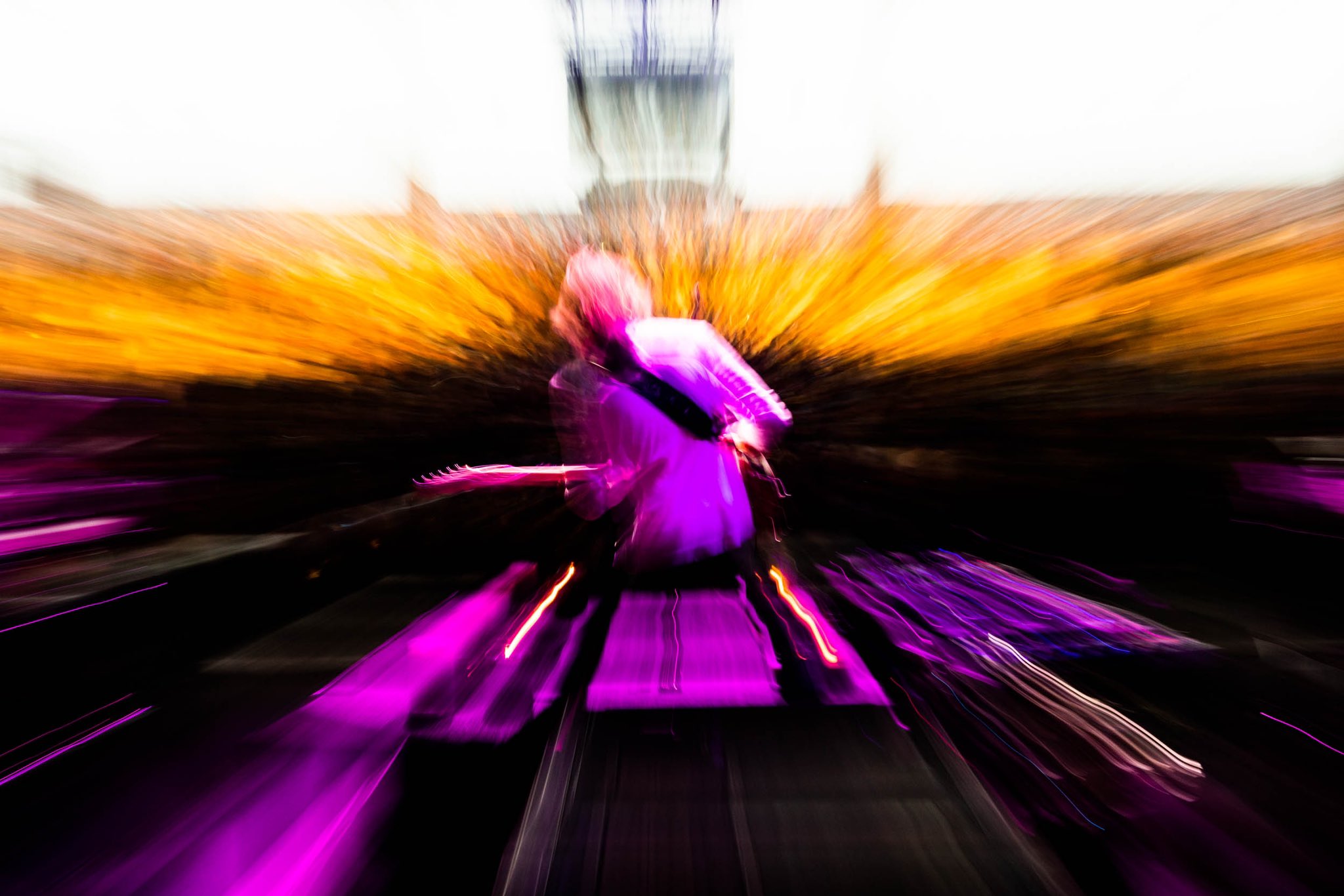 The pandemic has been an interesting time for drug band music. We've seen some rising stars, we've seen some fallen idols and (same as it ever was) we've seen a lot of competition between fanbases. "My pretty boy is better than your pretty boy at playing some Dead old guy's music," "my bird band is better than your bird band," "your favorite act is washed up while mine is just getting started." I can say without a doubt that Phish showed up at Deer Creek to wipe that silly smirk off of every baby jam band's face. It's going to be a long time before anyone can come close to taking the crown from these crusty old ducks from the Northeast.
It all started with a light in the sky. That would be the sun actually, which was still shining bright for the first set. There are shows from not that long ago that don't have highlights as strong as the opening trifecta of "Carini," "Wolfman's Brother," and "Sand." Phish came to play right off the bat, alternating between serene, groovy and contemplative jamming. The rest of the first set... I was raging the moat, and while it was fun, there was little that I can recall from memory.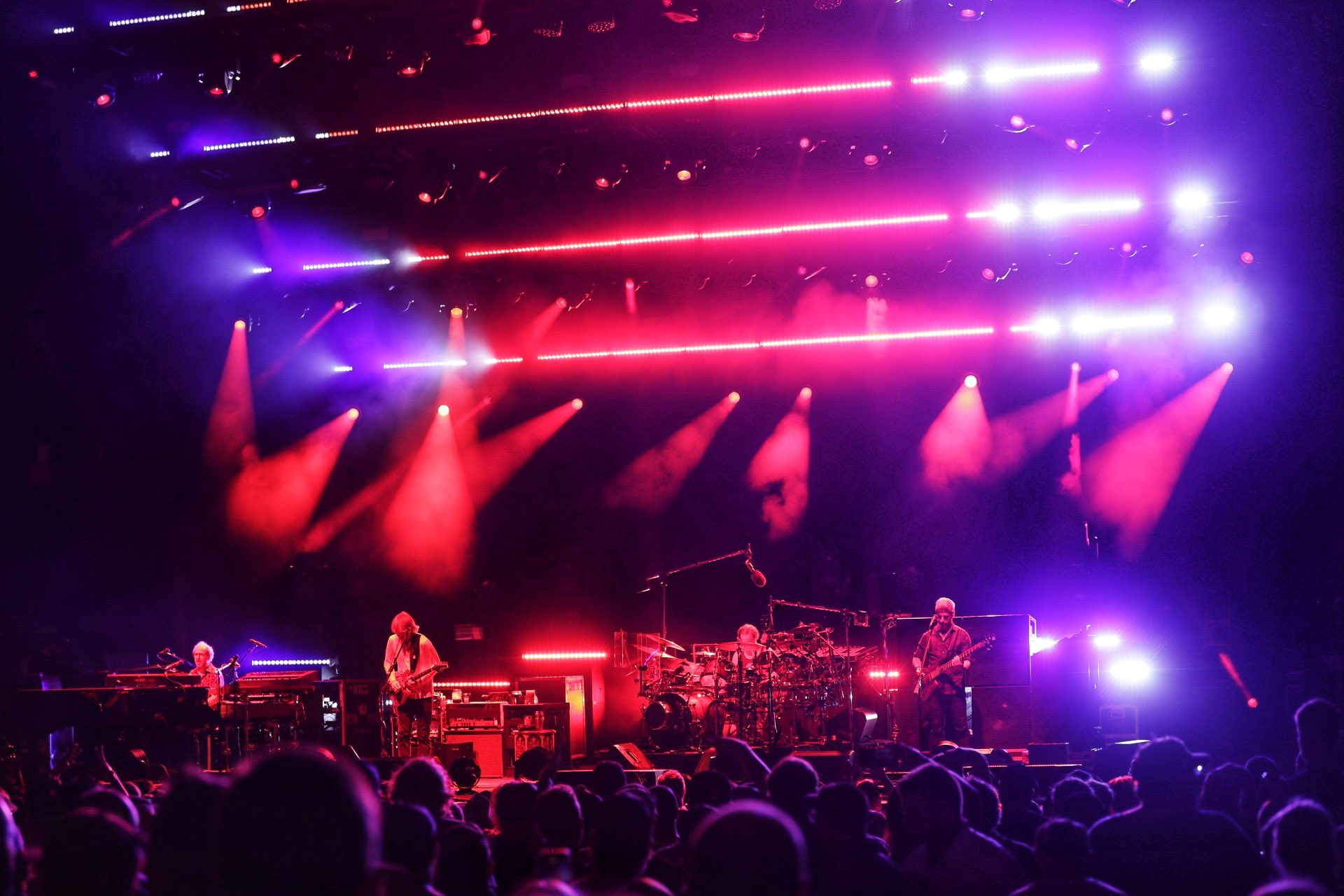 The question of just when Phish "came back" in a spiritual sense has been debated since they came back in a physical sense at the Hampton Coliseum in 2009. Some felt like the Fall 2010 tour was a return to form, despite not having a single jam that broke 20 minutes. Others saw promising signs in 2011 but had a hard time reconciling the up and down nature of the year with what they heard at the DTE Center early in the Summer Tour. The 2012 tour saw a lot of intricate full band improv and culminated in the fantastic run at Dick's. Still, some didn't take notice until the Fall of 2013, regardless of the fact that the band played inarguably their worst Halloween set ever. The make-up Halloween in 2014 announced "here we come" in a big way atop a haunted house. Trey joined Dead and Company in 2015 and proceeded to rip it up big time all summer long. Since then, I've noticed fan reaction being somewhat more mixed. Most herald the Baker's Dozen as a career highlight but some fans feel that their late period peak had already come and gone.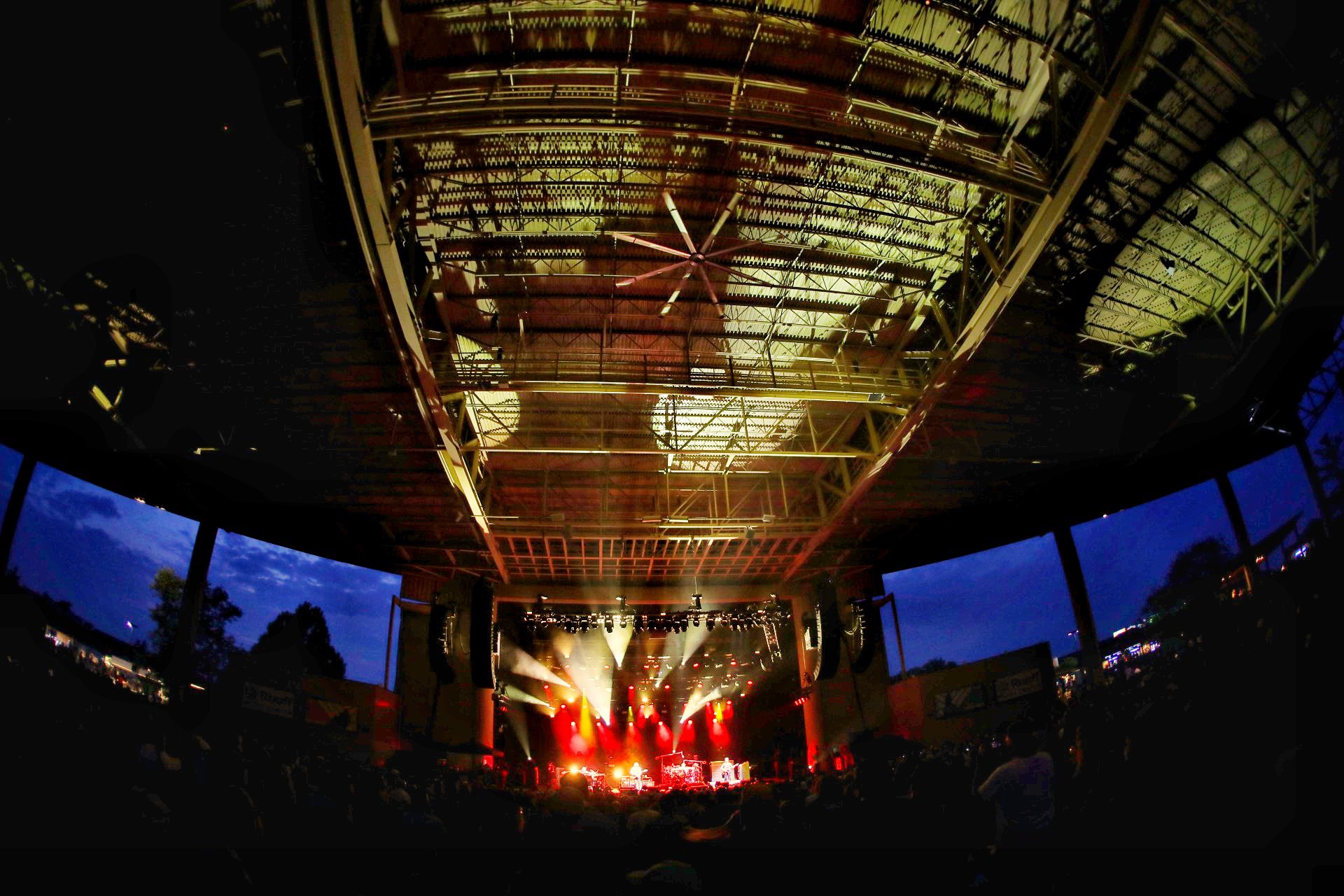 While agreement amongst such a disparate array of fan archetypes is not possible, I think most of us can say without a doubt that Phish has come to play in the summer of 2021. From the very get go the jamming has been both adventurous (Arkansas, Nashville2), ballsy (Alabama, Alpharetta1) or just plain old long (Alpharetta2). Heck, even the least good show so far (Nashville1) still had more cool jamming than most shows from a number of the aforementioned years. However, it was Friday night at Deer Creek where Phish announced, unequivocally, that the 4.0 era was going to be a step up or a return to form, depending on how you look at it.
So what about the music? Really? What can I say? "Blaze On." "Simple." That's about it. You need to listen to these jams. They are banners, flags, signposts. Moreso, they encompass all the lightness and the dark of Phish's musical world. I actually was thinking a lot about a post from TeaOrScotch during the show so I'd like to quote it in full below:
The plane of existence we're experiencing is the yin yang. Light and darkness balanced. It's yin yangs all the way down. Everything has that duality. We judge the shadow as bad, but truthfully our pains and traumas can be our greatest teachers. The shadow gives the light context. And I believe the more darkness a person has experienced the greater their capacity for the light. Of course there was darkness at the show. There's darkness everywhere. And light. Phish has an incredible ability to present to us a musical reflection of the yin yang of life. It makes it even more potent to me that we know some of their personal struggles and paths of spiritual growth. They've been around the block. And I do believe there are messages embedded in the lyrics and music. I don't think it's about malevolence or benevolence. It's a reflection of the balance, just like everything else. Not necessarily about right vs wrong. If you're having a tough time, don't underestimate the power of love. Think of a loved one and say you love them in your mind. Or a pet. Or a stranger at a show. Say it out loud. Feel it and mean it. Feel the fear too. It's the whole picture. Grow. Remember who you are. We're all trying to get home.
And with that I will leave you, hopefully not to go home, but to pull up a chair, kick up your feet and stay awhile. This band has many more stories to tell. Even if you're the most jaded of vets or the custiest of 4.0 noobs, we still have so very long to go and it's truly an honor to be able to experience nights like last night with the promise of many more in the future. Tonight will probably suck though... it is what it is. ;)
If you liked this blog post, one way you could "like" it is to make a donation to The Mockingbird Foundation, the sponsor of Phish.net. Support music education for children, and you just might change the world.