[we'd like to thank Willie Orbison, @twelvethousandmotherfker, for writing this recap for the blog - ed.]
When you think about the fact that this Soul Planet of ours has been around for about four and a half billion years, it's nothing short of a gosh darn miracle that we're living in the time of Phish. This wasn't – and won't always be – the case. So, perhaps it's important to remember on nights like this, while we sift and scrutinize, that Phish shows aren't inevitable. They don't just happen. They are precious and rare events that deserve to be celebrated for the simple fact that they occur. We could have been living in the time of the ancient Egyptians. Or in the Dark Ages. Or in some future hellscape where the only music is made by computers.
Instead, we're here. Now. And Phish is on tour. And that is a wonderful thing.
That said, last night's show was kind of a dud. Which was a bit surprising, considering the momentum that's been building throughout the early stages of this tour. But as my esteemed colleague @bertoletdown mentioned in his recap of night one, it seemed like this evening was going to go one of two ways: either the band was going to build on what, to my ears, was one of their best-ever LA shows, or they'd play an enjoyable Saturday night rock concert for the hard working people of one of this country's major metropolitan areas.
What we got was the latter. And while it's literally pointless to be disappointed with a Phish show, it's a testament to the greatness of this band that we approach each show with the expectation (assumption?) that our minds will be blown and our lives forever changed by exploding moments of improvisational genius.
But, of course, that's not always the case. Phish, despite ample evidence to the contrary, are human, and they, like we, are subject to the slings and arrows of outrageous fortune. Shows come together like dreams, like water, from a collective source that can't ever be explained or understood. The magic, and the joy, is in the mystery. For better or worse, we're all in this together … and dammit do we love to take a bath.
So, let's get into it.
The night started in typical Los Angeles fashion with an ungodly amount of traffic. On Shakedown and getting into the venue, lanes were clogged by rubbernecking locals, creepy nitrous hustlers, kangaroo bike cops, and an overwhelmed venue staff whose main job over the course of the two-night run seemed to be getting in the way.
But as far as arenas go, the Forum is actually awesome.
Despite its size, the room feels and plays intimate, which I think stems from simplicity of the architecture. Unlike, say, Madison Square Garden, everything is open. There are no tiers or luxury boxes, no scoreboards or ads. It's just you, the band, the lights (holy shit, the lights), and the music. As it should be. So, when the band ambles on stage and the crowd's energy crescendoes into that place where anything seems possible, it's hard to escape the feeling that everything is indeed right.
Except they played that last night. So, here comes "Julius." Which, ya know, maybe isn't the opener I was hoping for, but who cares? We're here! It's a unique placement for a fun song with some Los Angeles history. So, by all means, Phish, by all means …
Following it up with "Suzy Greenberg" kept the mood light and upbeat while establishing a kind of "encores for breakfast" theme that, while certainly different, didn't exactly inspire confidence in what was to come. However, it is pretty funny to play "Suzy" in LA, the land of people who, though artists they may be, geniuses they are not.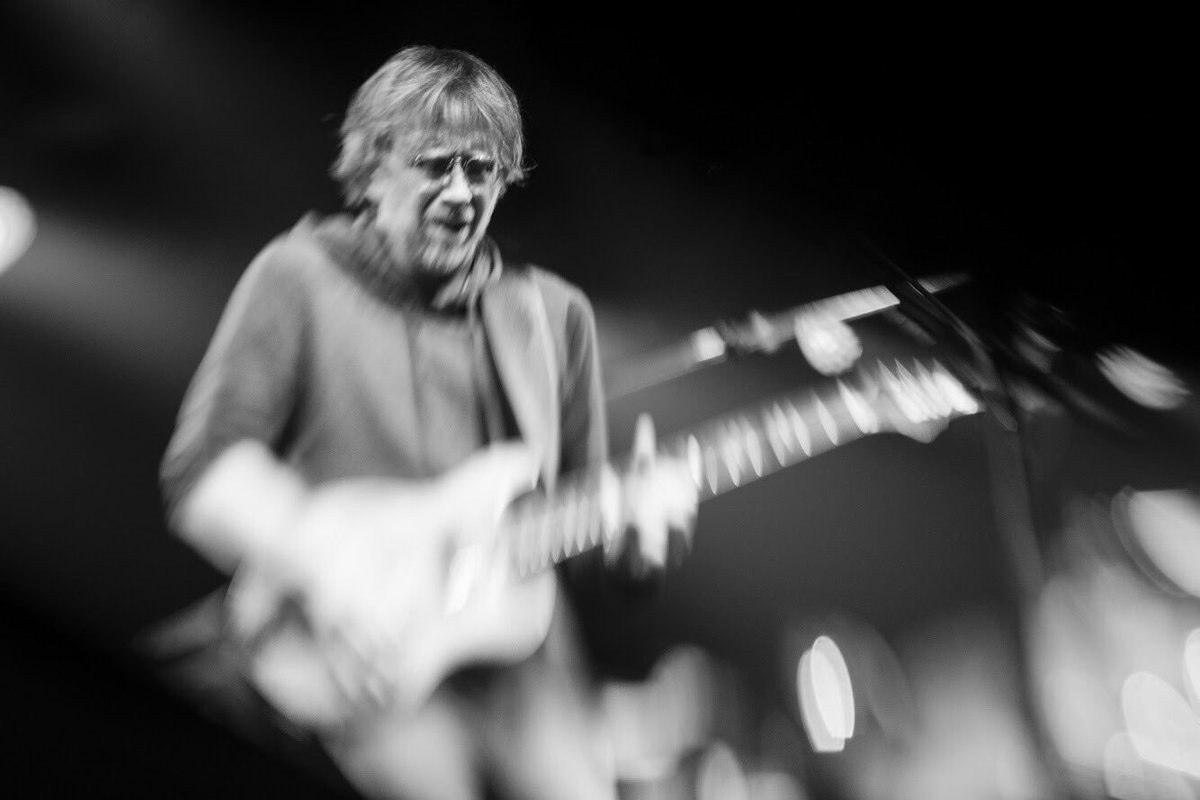 "Suzy" gave way to the tour debut of "Timber Ho!," which for my money is always welcome. This particular cool mule grooved along nicely, including a sweet "There Is a Mountain" tease at the 3:30 mark before dumping its load at the feet of another tour debut and relative rarity, "Soul Shakedown Party." A Bob Marley and the Wailers original, "SSP" rarely disappoints, though it tends to reach its fullest potential in Phishdom when used as a flavorful cool down song. Here, the reggae vibes felt a little forced, a little jukebox-y. Though, I'm not complaining.
Now, there are two ways to look at what came next. The quartet of "Kill Devil Falls," "555," "Your Pet Cat," and "Tide Turns" might not be IT in the eyes and ears of Phish fans – in fact, just seeing the names of those four songs in a row might cause people to take a pee break from reading this recap – but you know what? That's fine. People need to pee.
But another way of looking at it is that these four songs are a testament to the fact that Phish is still a vital, dynamic band. Each one of these songs comes off of a 3.0 album (I'm including Chilling, Thrilling Sounds of the Haunted House in that category), and they each in their own way represent a step the band has taken on their way back from the break-up to the mountaintop of the Baker's Dozen.
"Kill Devil Falls" speaks to Trey's recovery, and is the quintessential groaner that we forget actually kicks ass by the end. "555" is one of those catchy, bass-heavy Mike songs that has given him the confidence to be more creatively assertive and, in turn, help shape the way the band jams today. "Your Pet Cat," along with all of the Chilling, Thrilling songs, to me, represents the wild originality of the band and their unique ability to create their own musical language and universe. That Halloween '14 concert was an absolute watershed moment and set us all on the course toward the Baker's Dozen. And finally, "Tide Turns" is just a lovely little song. Will you have to unmelt your face after hearing it? Um, no. But sometimes it's good to remember that the tide does turn…
Speaking of which, a "No Men In No Men's Land" > "Bathtub Gin" couplet to close the set helped wash away some of the angst and confusion that was settling in after an otherwise underwhelming opening frame. They weren't all-timers by any stretch, but "No Men" got us back on our feet and "Gin" sent us into setbreak with a smile.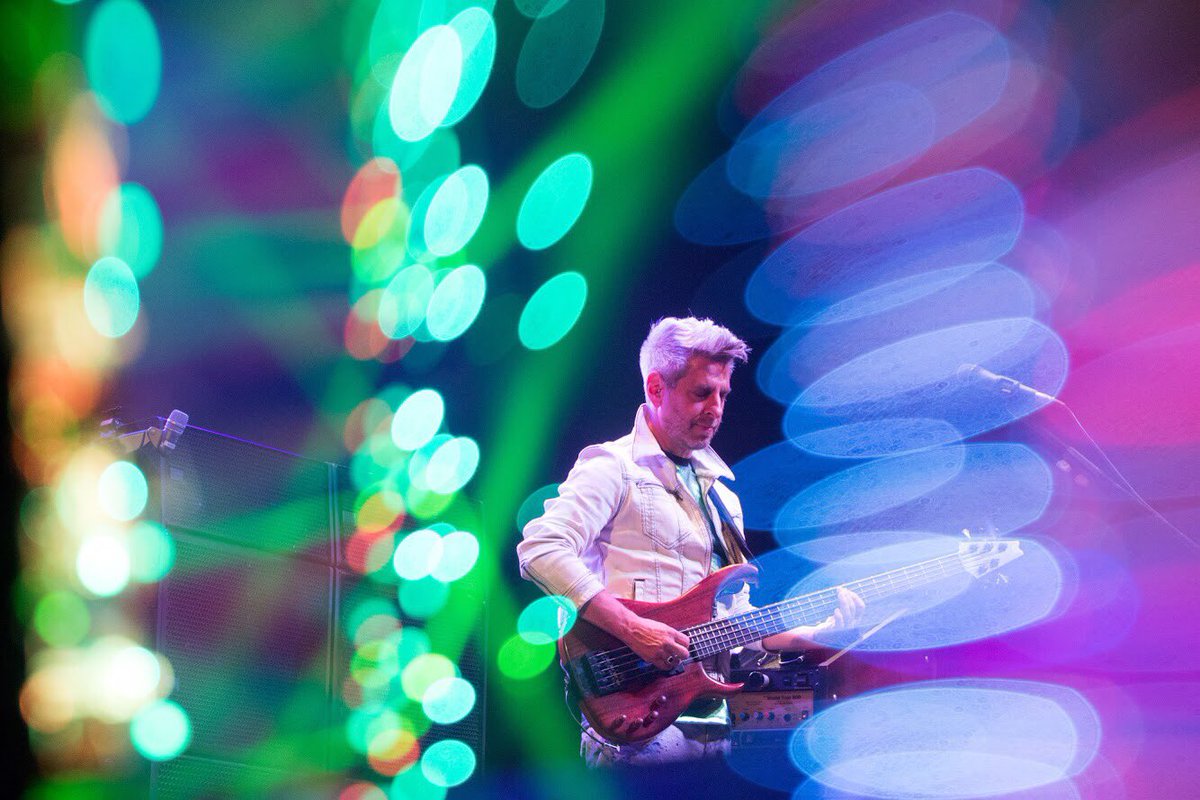 Of course, there was a word on the lips and flatbrims of many on that warm outdoor concourse during setbreak, and that word was "Tweezer." Thanks to the Phishy brilliance of @zzyzx, I was aware that the last time they played "Mike's > Slave," as they did on Friday night, the following night gave us the famous "Tahoe Tweezer." So, obviously, that'll happen again, right? Lightning always strikes twice – isn't that how the saying goes?
Apparently not. But we got an "average-great" second set (which may be the dumbest, most unfair, but totally accurate way of describing Phish) with a tasty "Gotta Jibboo" and a powerful "Fuego" leading the way. It seemed after "Fuego" that the show's defining moment had arrived – which way were we going to go? Was there a "Tweezer" in the offing? Were we to remain tied to our Soul Planet or were we gonna achieve liftoff? Sadly, some days it's just not worth gnawing through the straps.
But that's not to say it wasn't fun. "Birds of a Feather" flew by before giving way to the silliness of "Meatstick." In combination, these two songs (and maybe the show as whole?) seemed to be a commentary on the chatty presence of the Saturday night LA date crowd – which reminds me, "Meatstick" is about sex, right? Like, I've heard the story about Tom and Trey eating the weird sausage in the European hotel room, but… come on.
Anyway, "Soul Planet" was next, and I'm not gonna wade into the debate of whether it's a good song or a bad song or the worst song anyone has ever heard, but I'll just say if Phish wants to play music – any music – I'm gonna listen to it. Happily. Also, I think Trey should open a shoe store called Sole Planet.
The tour debut of "Wingsuit" followed and took us all on a brief journey through the clouds before "Cavern" brought us back to terra firma with a thump. Compared with the liquid flow of Friday night's second set, this one left us all a bit thirsty, but I will contend that any night spent with Phish is a night well spent – even, EVEN, if they encore with "Sparkle" > "Character Zero," which, sure, may not be ideal, as they might be the first two songs I'd list if you asked me which songs I didn't want to hear. But you didn't. And it doesn't matter, anyway.
Because this tour is only just getting started. And though I'm getting off the bus after this incredible week of West Coast Phish, I know there is some monumental music out there on the eastern horizon. So, enjoy it, everyone – Saturday night specials, included.
I'll see you in Vegas.
If you liked this blog post, one way you could "like" it is to make a donation to The Mockingbird Foundation, the sponsor of Phish.net. Support music education for children, and you just might change the world.