Mike Gordon is an artist. Anyone who has studied his body of work knows that his creativity knows no bounds, mostly to the joy of others, though often also to their cheerful confusion and bemusement. His approach to art in general and music specifically is seen through a singularly distinctive lens that begs additional exploration. So when we had the chance to chat last week, I wanted to talk about his approach to his art.
Gordon is a pleasant kind of guy, and within seconds he had done his part to cast away the awkwardness of a typical interview. I asked if we could talk about the song writing process and he dove right in. Was there a typical process involved in him bringing a finished song to his band or if he brought just skeletons to them, allowing the group to apply the final touches? "I would like to do more of the latter," Gordon said. While Moss was largely written before the band was assembled, he aspires to welcome his band more into the writing process.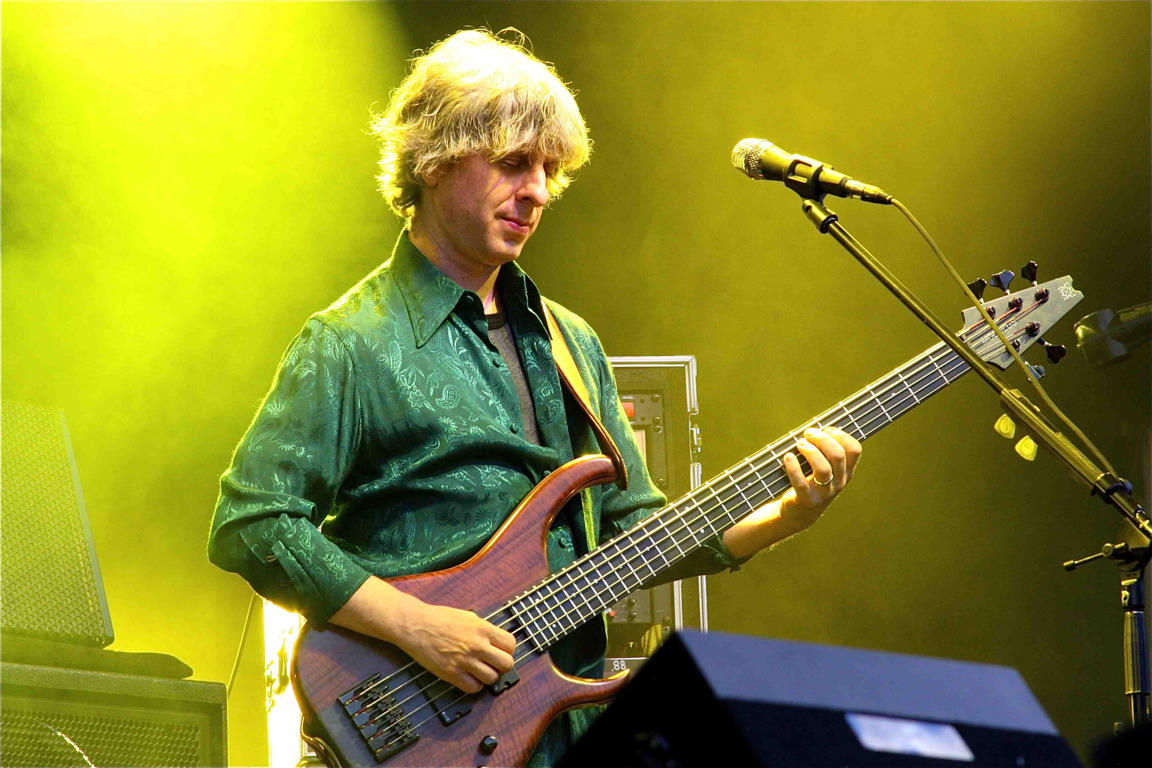 "I think that's the #1 question for all song writers" Gordon said, when asked if he wrote lyrics and then music to match them, or vice-versa, or if the processes were independent and married after the fact. He lingered over the question, perhaps intrigued by his own answers. "I may be wrong," he said, "but I feel like I can tell a song that was music first versus a song that was lyrics first based on how it sounds." We agreed that a song reaches its maximum potential when the music and lyrics belong together. Later, when Gordon shared that his favorite lyric was in "Spiral", I suggested it was an example of the music and lyrics working towards the same endpoint, and he'd explain the bass line itself also "spiraled outward" by counting it out: 1-2, 1-2-3, 1-2-3-4, 1-2-3-4-5.
Gordon described an almost organic growth: a jam that leads to a groove, a lyric that leads to a phrase, a melody "that's hummed with no lyrics." But ultimately "there's a sentiment; there has to be something passionate to help you connect the dots. The lyric might subconsciously imply a melody," he said, "I guess really you want the song to write itself."
Gordon talked about about the song "Traveled Too Far." At first, a lyric (which, according to Mike, was an outtake from a previous record) it is sometimes played at the wrong speed, he said. The lyrics often feel as though they're "going by too fast," he shared, but at the same time, it feels "gospel-y," a style that could sustain the speed. The music was still teaching him how it should be played.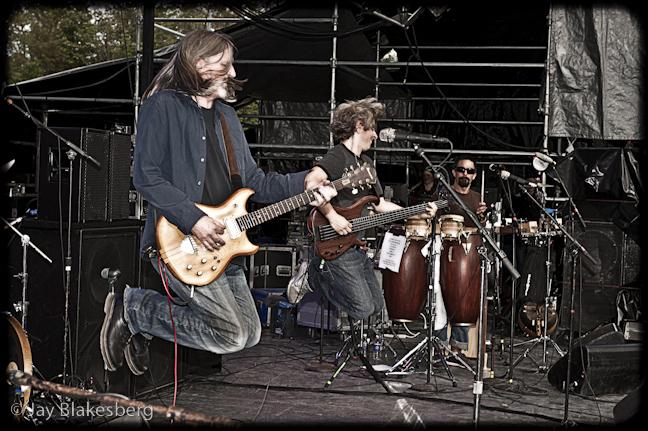 I asked Gordon to contrast the feelings anchoring his own band as the frontman with holding down the rhythm section for Phish. Surprisingly he struggled to answer succinctly, and shared an almost stream of consciousness response that perhaps was a realization for him, too. "It's sorta the same... it has different attributes" he started, explaining that while he might be in control of things like song selection, leading a band assumed a different kind of consciousness with both positive and negative qualities. He acknowledged that he was the "band leader" with his own group but clearly he isn't seeking the credit or spotlight.
On playing his own songs, he suggested that knowing the back story, the creation, the writing, and the arrangements all led to a closer marriage and investment in the experience of playing the material. In the next breath, he suggested that if he were playing a Trey-penned song, and he "100% invested my entire being into the experience of playing it," it doesn't really matter who wrote the song, "it feels like this incredible ride.". Gordon just loves when everyone is in sync and performing well. He's a jam-junkie. He recently held a 24-hour improv session with his bandmates, reflecting a passionate desire to find the place where it all "clicks."
I asked Gordon if there was anything he hadn't been able to do in his career, if there was another mountain in his immediate horizon. He revealed that, in time, he'd like to make another movie ("that I think would be better than my first two.") "My biggest goal is to keep doing it," he started, and listed a long line of roles he's filled: song writer, singer, bass player, band leader, team player. "The last decade has been helpful in getting to where I am," Gordon said, "and in another decade I'll be better at it.."
Ultimately Gordon said he wanted to "write things that are very simple." Clearly, the "less is more" approach is on Gordon's mind. "What can I bring to the table with Phish that I haven't before? What can I bring to my band that would encourage involvement from the other members?" Gordon would also like to experiment with new collaborations.
Gordon offered thoughtful, honest, often revealing answers. He loves his craft, and it's evident that he loves talking about it. You could palpably feel the excitement in his voice when he talked about rehearsals of the song "Got Away." Excitement to get on the road and share the music he and his team are crafting, excitement to get back to making music, excitement for the next phase of his music writing career based on an approach of simplicity.
Whether it's creating a movie, sculpture, poetry, journaling, or just being the music maker loved by so many, Mike Gordon is, above all, an artist. The kooky exterior Gordon sometimes projects is really just a thin, albeit intriguing, layer. Underneath, he reveals an interesting, friendly guy, an excited musician looking forward to playing for a crowd and challenging himself. How will his music change given his clarity on his musical goals? Stay tuned and enjoy the ride.
Mike Gordon's tour began March 5 in Eugene, OR and continues through March 26 in Burlington, VT. A free live soundboard of Mike's 11/16/10 Minneapolis, MN show is available for download from LivePhish.com. His latest album, Moss, is available now. Be sure to follow the tour's progress and share your reviews on phish.net!
If you liked this blog post, one way you could "like" it is to make a donation to The Mockingbird Foundation, the sponsor of Phish.net. Support music education for children, and you just might change the world.