Set 1: Wolfman'sWolfman's Brother > Boogie OnBoogie On Reggae Woman, Loving Cup
Average Song Gap: 2
Performers: Trey Anastasio, Page McConnell, Jon Fishman, Mike Gordon
Notes: This impromptu performance took place at the wedding reception of Lisa Narodick and (Dionysian Productions') Jason Colton. Phish used the instruments of the reception band Brave Combo. Loving Cup was a request of the bride. This was the first known Phish performance in 420 days and the only known performance by all the members of Phish together during the hiatus.
Song Distribution: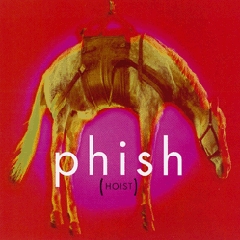 1 Hoist

Songs by Debut Year:
NOTE: This Phish performance does not count for stats purposes.