[Phish.net thanks volunteer recapper @LizardwithaZ for writing this recap. PhishNet depends on volunteers to recap shows, and opinions offered herein do not necessarily reflect those of PhishNet and our volunteer community. -Ed.]
How do we sustain ourselves in life? Sustaining ourselves through a global pandemic was a near impossibility, as we lost so much, day after day.
Yet here we are again, as we find ourselves back in Alpharetta, almost exactly three years after "Ghost," "Carini," "Soul Planet," "You Sexy Thing," and that incredible 2018 run.
This time, we're looking for sustenance. For something to sustain us. And perhaps Phish is looking for something to sustain them, too.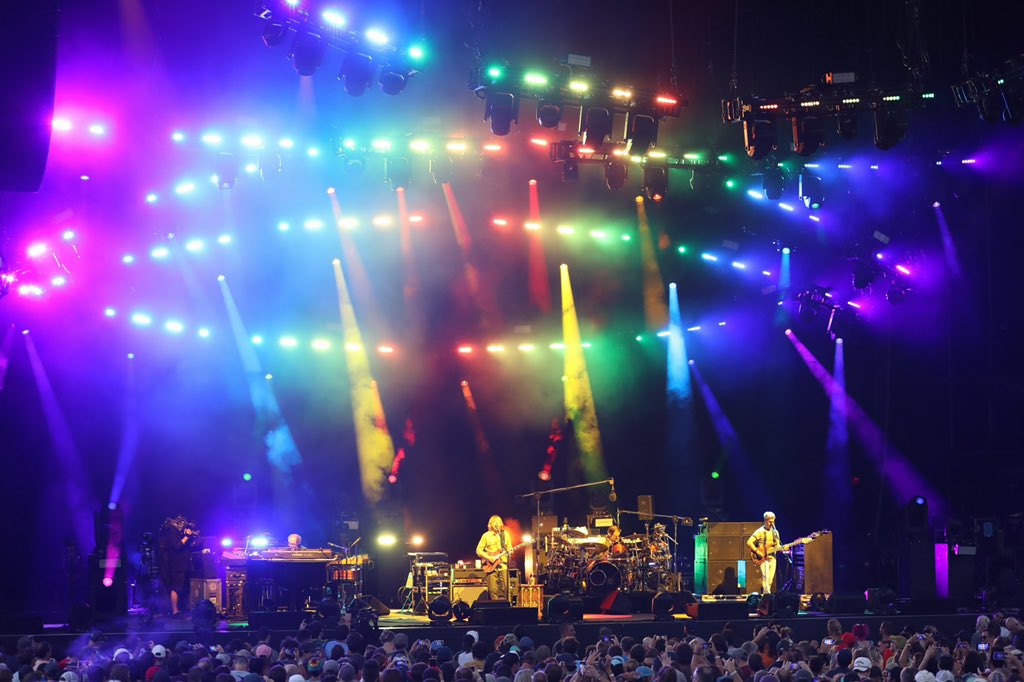 Trey told us as much in Arkansas. "Thank you for saving our lives." TYFSOL. An acronym for a post-pandemic world.
And the reward for that, after fully expunging the rust in Alabama, is a monster of a show, full of sustain.
It's another hot day on the Southern leg of this fledgling tour, and when the mechanism known as Phish takes the stage we are ready to be sustained.
This show tells a story. Maybe every show tells a story, but this one more than others, feels like it has a theme that permeates and runs through it.
Sustain.
"Sand" starts the first set, and immediately gets us all grooving. "If you can heal the symptoms and not affect the cause" feels especially pertinent after what the world has been through. This is a fantastic type 1 rager to open, and Trey goes to the sustain early. His tone is on, as is the feeling of a party let loose.
Alpharetta is once again providing.
"Everything's Right" takes the two-spot, and this show is definitely telling a story. "Everything's right so just hold tight," and you better hold tight when "Everything's Right" goes this early. After the song proper, we see a dreamy and emotional "ER." Seeing the connection between Trey and Page after recording December, and Page fully weaponizing his synth array following his recording of Maybe We're the Visitors brings a wonderful feeling to this jam. It also doesn't hurt that Mike drops some bass bombs this early in the set, and Trey, once again, brings in more sustain.
This show tells a story, and "Turtle in the Clouds" continues that story. Fish is hitting his drums hard as we hear the most appropriate lyrics in the world. "Friends are dancing on the hillside/For the first time in a long time." This song is cathartic, and seeing Mike and Trey dance is one of the simple joys of being a Phish fan.
"Maze" drops next, and who among us didn't feel at some point in the past 16 or so months didn't feel trapped and unable to escape the maze of life? Page rips up the keys, and there's more sustain from Trey. This set is telling the only story that it wants to tell.
Can they sustain this pace?
"Destiny Unbound" says yes. The lyrics once again tell a story. "We gotta get on the road" indeed. The jam finds a good, though short, groove, before wrapping up.
Which brings us to "Foam." This "Foam" is good and mostly flub-free. Both Trey and Page once again really stand out here, and they absolutely nail the ending.
At this point I'm not sure I can sustain the current pace. My feet are tired from dancing and there hasn't been a single cool-down song.
And now here comes "Stash" to continue the party and play its part. How many claps are in "Stash?" Does it even matter? I clap twice. This "Stash" is an excellent type 1 version complete with Fishman samples, but then it breaks away and gets a little blissy. The synths come in and Page takes over. Most of us think this is the end of the set.
But there's more!
This show tells a story. "Bathtub Gin" picks up the thread of that story and sustains us. We are all in this together, and hearing this for the first time after our long break is some kind of feeling. "Gin" gives us some great hose from Trey and then wraps up a pretty incredible set.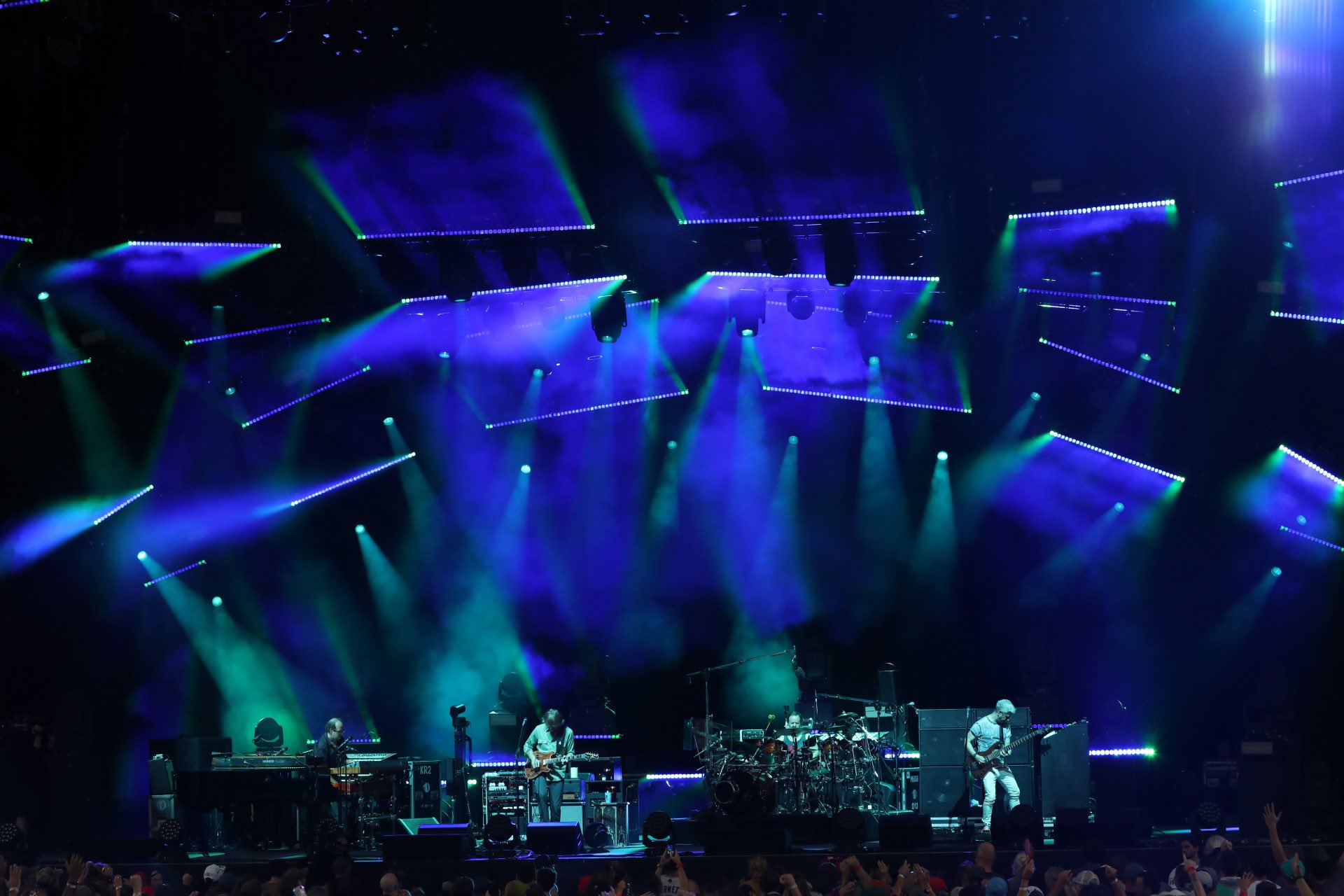 Following setbreak, they launch immediately into "Chalk Dust Torture," and the story continues. We are all ready to live while we're young, even though I am not as young as I used to be, and I need some help to sustain myself through a show. What sustains me? This jam. This monster of a jam, this jam that provides groove after groove after groove, a sonic soundscape of audible sustenance. Trey immediately goes into his bag of effects, and they establish a cool little groove. Page brings in the synths again. They smoothly transition to yet another danceable groove. The groove shifts to an almost "Possum"-like jam, with Page destroying the keys. They briefly enter a soothing space with the jam, before exploding back out into the groove. Mike peppers us with bass bombs. More sustain reaches out and melts our faces. Trey uses more effects and the rhythm comes down low before shifting into a very solid "Steam."
"Prince Caspian" steps up next, and this is earned. Mike accidentally drops a bass bomb at the beginning, but considering what comes next, I'm okay with that. Trey is joyful, jumping around and looking like a man half his age. More sustain, more synths. Eventually, the jam grows a little growly and Fish brings in his laugh sample to really up the creepy factor.
Do we need more catharsis tonight? "Golgi Apparatus" says yes. It's a basic type 1 version, and one that you would think would close a set, but we aren't ready for that. We need more to sustain us. "Golgi" provides more catharsis, with the opportunity to yell lyrics all together. Okay, so my ticket stub is on my phone, but so what?
Do you want more catharsis? How about "AC/DC Bag?" Yet again, the story is being told. "Let's get this show on the road" already. This show is on the road in a very real way.
And finally, a cool-down song hits, with "Shade." This is a song that asks what sustains us. I don't know what everyone else is doing, but I'm sitting down, closing my eyes, and enjoying the beauty of this song.
Where can you go from that? How about one final groove?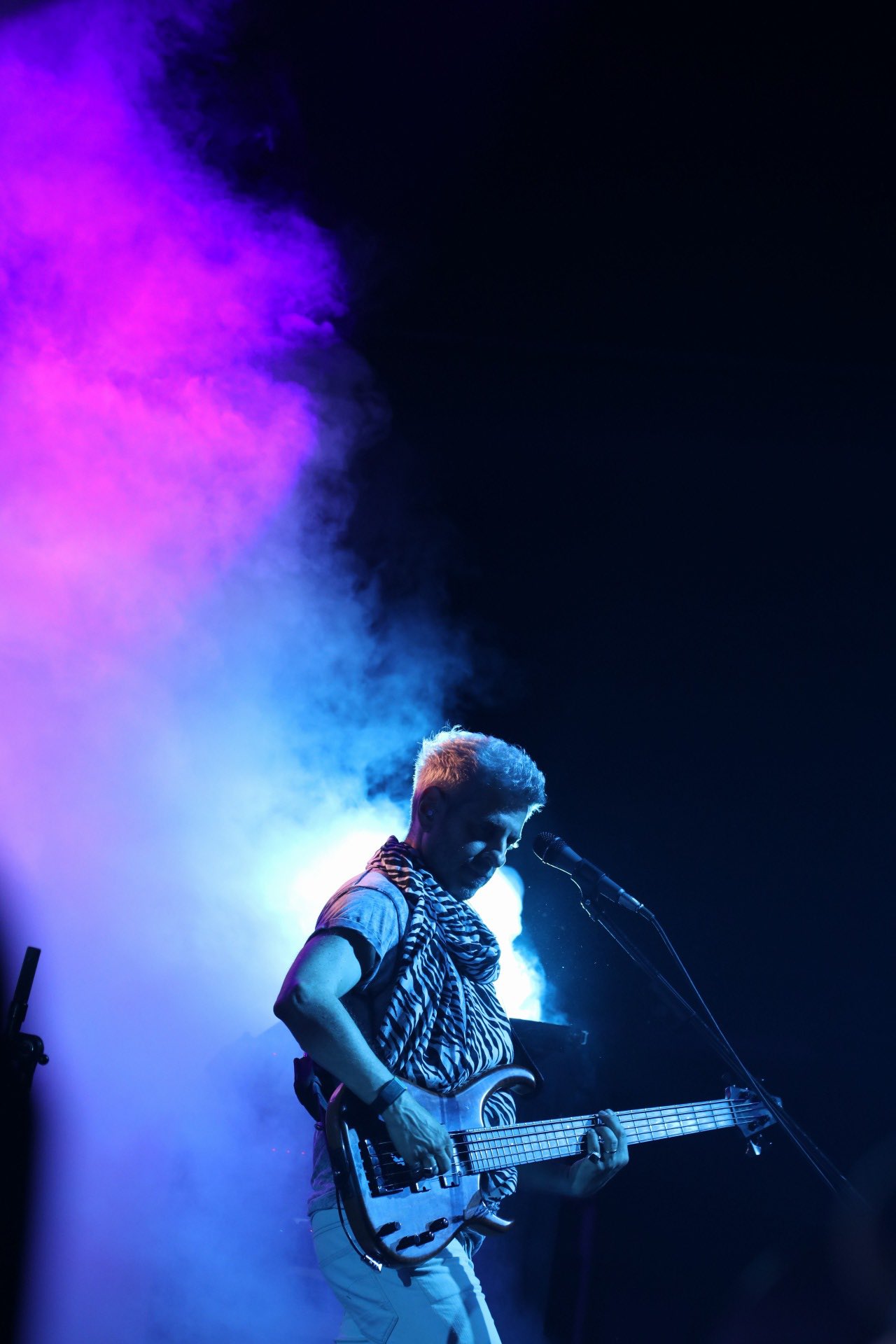 "Mike's Song" kicks off an unexpectedly placed "Mike's Groove," and it's clear that that "Weekapaug Groove" will end the set at this point. The "Mike's" feels a little standard, and it's fairly short, but it packs a lot into its timeframe. The meat of this sandwich is "Silent in the Morning," and its role well before Trey yanks us over to "Paug." The transition is a little rough here, but Trey drops out so that Mike can do his thing, which is kind of fun. They all look like they're having fun which makes it so much better. More Fish samples enter our earholes. It may be the issue that is tearing apart the Phish world right now, but in person, the samples are extremely fun! This is a groove fest of a "Paug," and a great way to end the set.
Can they sustain this through the encore?
When the first notes of "A Life Beyond the Dream" start up, I can almost feel the disappointment in the amphitheatre. But this choice makes sense in the context of this story. "Don't give up hope." TYFSOL. We have all been sustained here, and as a final thank you, "Cavern" closes out the night, complete with a sample solo from Fish in truly Phishy fashion!
I certainly feel sustained after this night, and I'll be ready for whatever Phish decides to throw our way next. Halfway through the Southern leg of this tour, and I think it's safe to say that Phish is back! TYFSOL!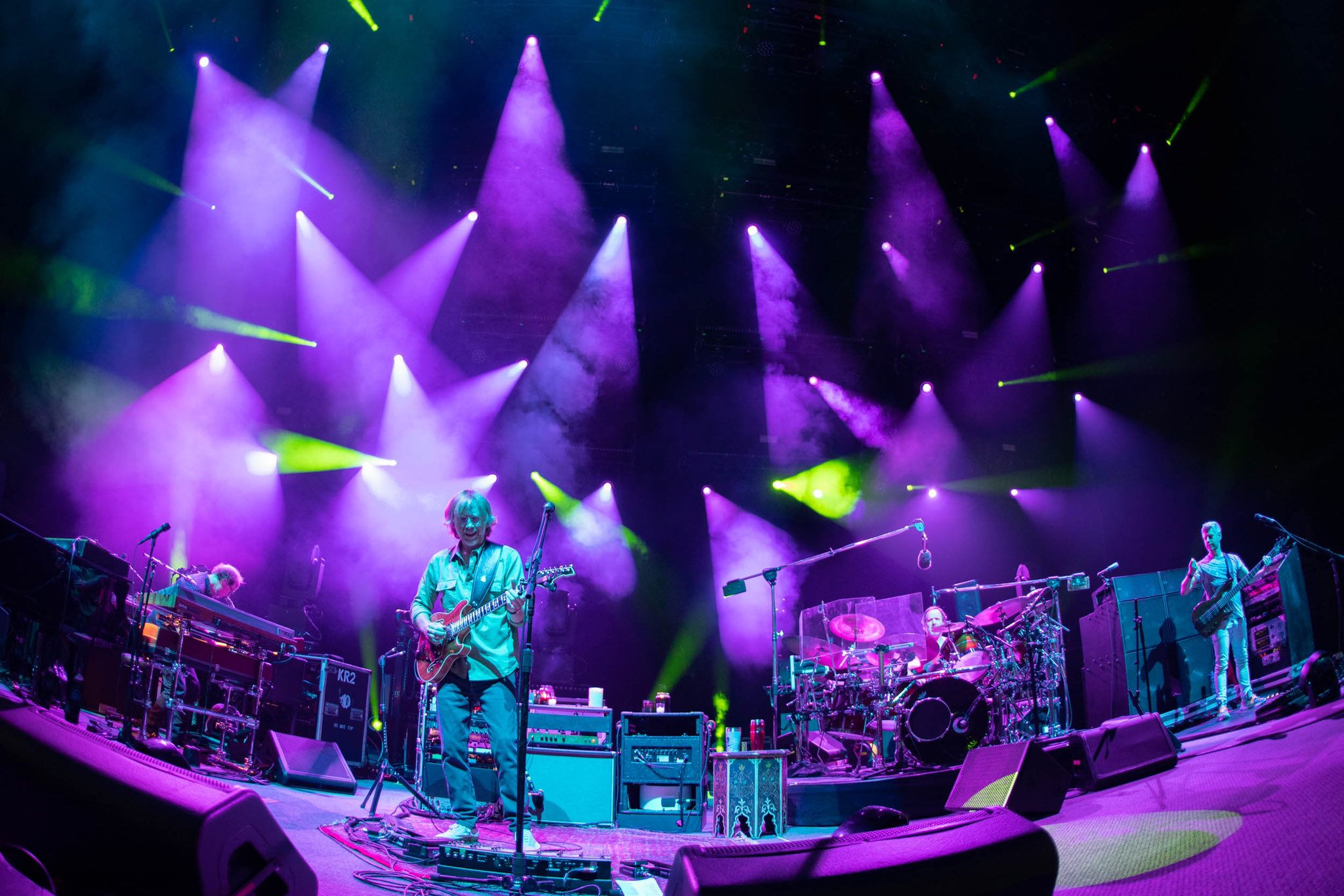 If you liked this blog post, one way you could "like" it is to make a donation to The Mockingbird Foundation, the sponsor of Phish.net. Support music education for children, and you just might change the world.