[Phish.net thanks volunteer recapper Michael Ayers (@yhgtbfkm) for writing this recap. PhishNet depends on volunteers to recap shows, and opinions offered herein do not necessarily reflect those of PhishNet and our volunteer community. On behalf of fans everywhere, it sure is good to be back! -Ed.]
Welcome back everyone!
Tonight marks the first time Phish is playing in The Natural State, one of a handful of states that the band has never played.
There's always an air of mystery surrounding tour openers, but given everything that's occurred over the past 18 months, I'm sure everyone had more questions than normal. What would the band open with? Would they be rusty? Would the venue still be selling $15 Bud Lights? (Spoiler, they were and they were just as bad as you remember them).
With all of these questions and more bouncing around in my head, my friend and I took up residence Page side on the lawn at the Walmart AMP (a surprisingly nice little venue that I later found out stood for "Arkansas Music Pavilion") and got settled in for what was sure to be an interesting night.
Around 7:30pm local time, the house lights dropped and the band came out to the roar of the crowd. Everyone gets into their familiar spots on stage, instruments in hand, and without further ado, the first Phish song of the 4.0 era is….
(checks Phish show opener bingo card)
(checks 8 other Phish show opener bingo cards)
"I Never Needed You Like This Before!" Arguably not a song too many would have predicted the band would open the tour with (I'm sure somewhere deep on Reddit somebody did and is now bragging to all of their friends how they totally called it), but considering the moment, a song that makes perfect sense.
"Tube" follows "INNYLTB," and the band is already grooving. "Tube" brings the funk and then the band changes gears and starts up "Free."
One thing I want to point out is just how GOOD the band sounds, both musically and vocally. I was re-listening to the show on the drive home this morning, and I just couldn't get over how good they sounded for having been off for so long. "Free" especially sounds great, and I was really impressed with how most everything gelled. Normally, you expect a tiny bit of rust the first few shows while the band gets their tour legs underneath them, but they came right out of the chute firing on all cylinders.
Following "Free" are standard but well-played versions of "Bouncing Around the Room" and "46 Days."
The band closes out the first set with "Limb By Limb," "Wolfman's Brother," "NICU" and a rousing rendition of "Drift While You're Sleeping."
Set break gives us all a much needed break to sit down and cool off. Even though the sun's gone down, it's still blazing hot on the lawn, and the lack of a breeze isn't making things any easier.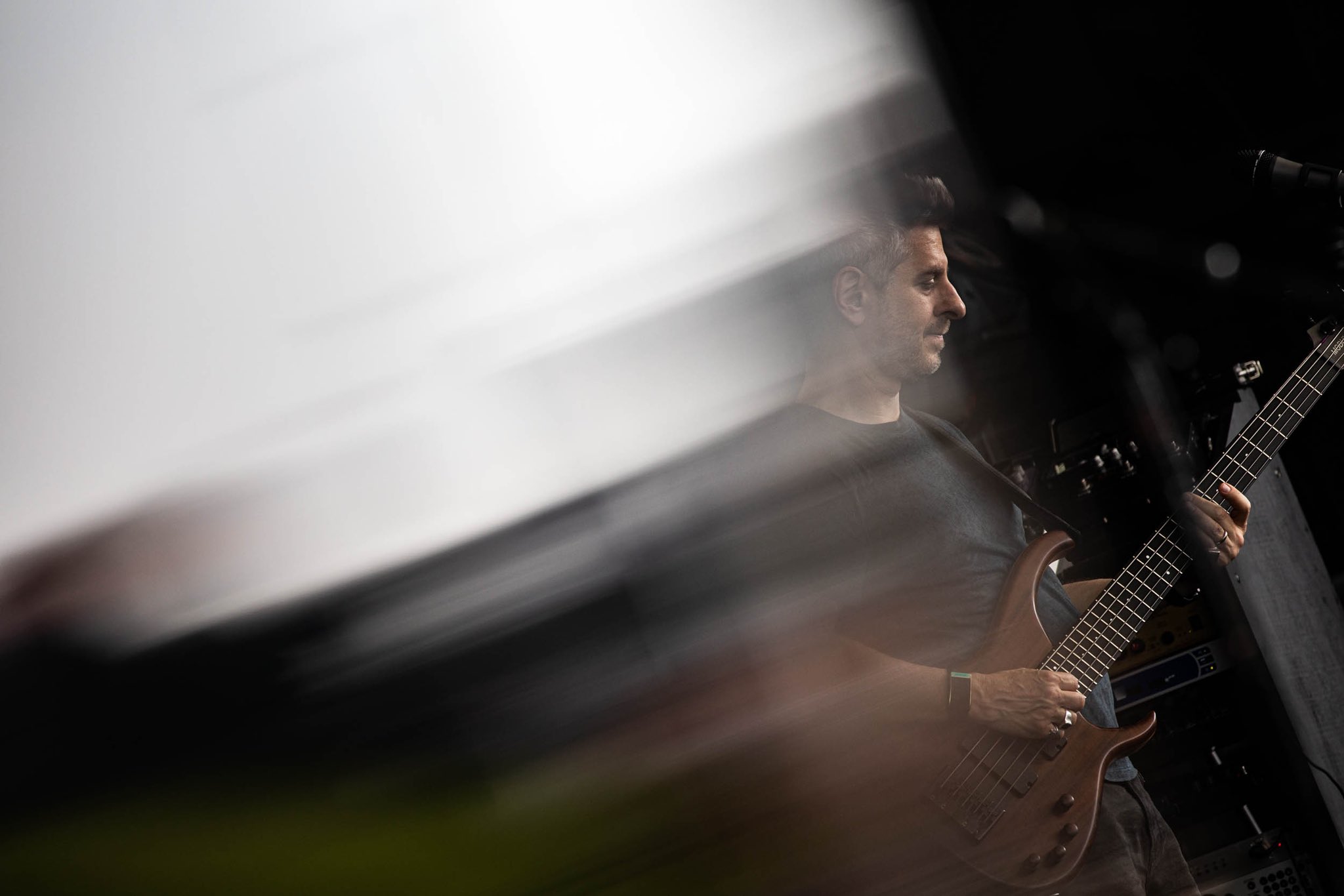 After thirty minutes or so, the house lights go down and the band comes out. Mike picks up his bass and starts smacking his fist against it, signaling to all of us that "Down with Disease" is about to start. "Disease," a song many predicted would open the show, is well-played. All of the energy from the first set carried over into "Disease," with the band (and the audience) cooking.
Trey eventually starts up the opening riff to "Simple" and the jam quickly downshifts into something more melancholy. At about the 14 minute mark of "Simple," I start to hear what sounds like Trey teasing "Fuego."
Trey: I'm a sailor's girl, the best is yet to come…
Oh, so I guess they're playing "Fuego" now. I think the audience realized what was happening about the same time as the rest of the band did because the start was a little choppy but hey, like Primus said, they can't all be zingers.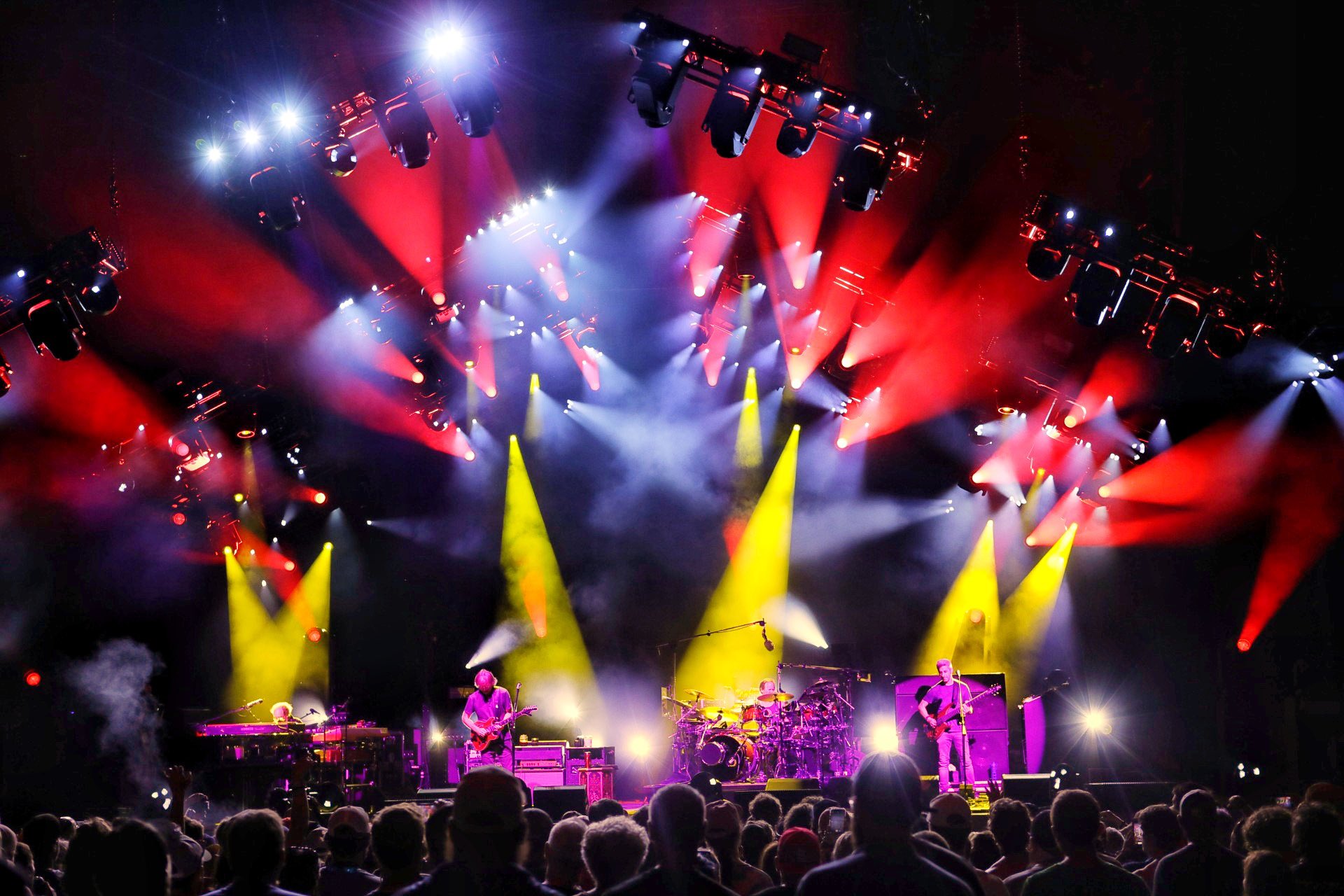 "Fuego" (more like Fueg-ugh, amirte? Anyone? Anyone? Bueller?) transitions into "Plasma," which then shifts into "Runaway Jim," which contains a delightful, but brief, segue into "Weekapaug Groove" before transitioning back into "Jim." Up next is "Rift," making a rare second set appearance.
The band closes out the night with wonderful renditions of "If I Could" (one of my favorite Phish songs), "Rise/Come Together" (with especially spirited singing from Trey and Page) and "Slave to the Traffic Light," a perfect way to end a perfect evening.
After a brief break, the band comes out, gives thanks to everyone for coming out and for how much they have enjoyed playing in Arkansas, and then launches into "Say It To Me S.A.N.T.O.S" to close us out and send us our merry way.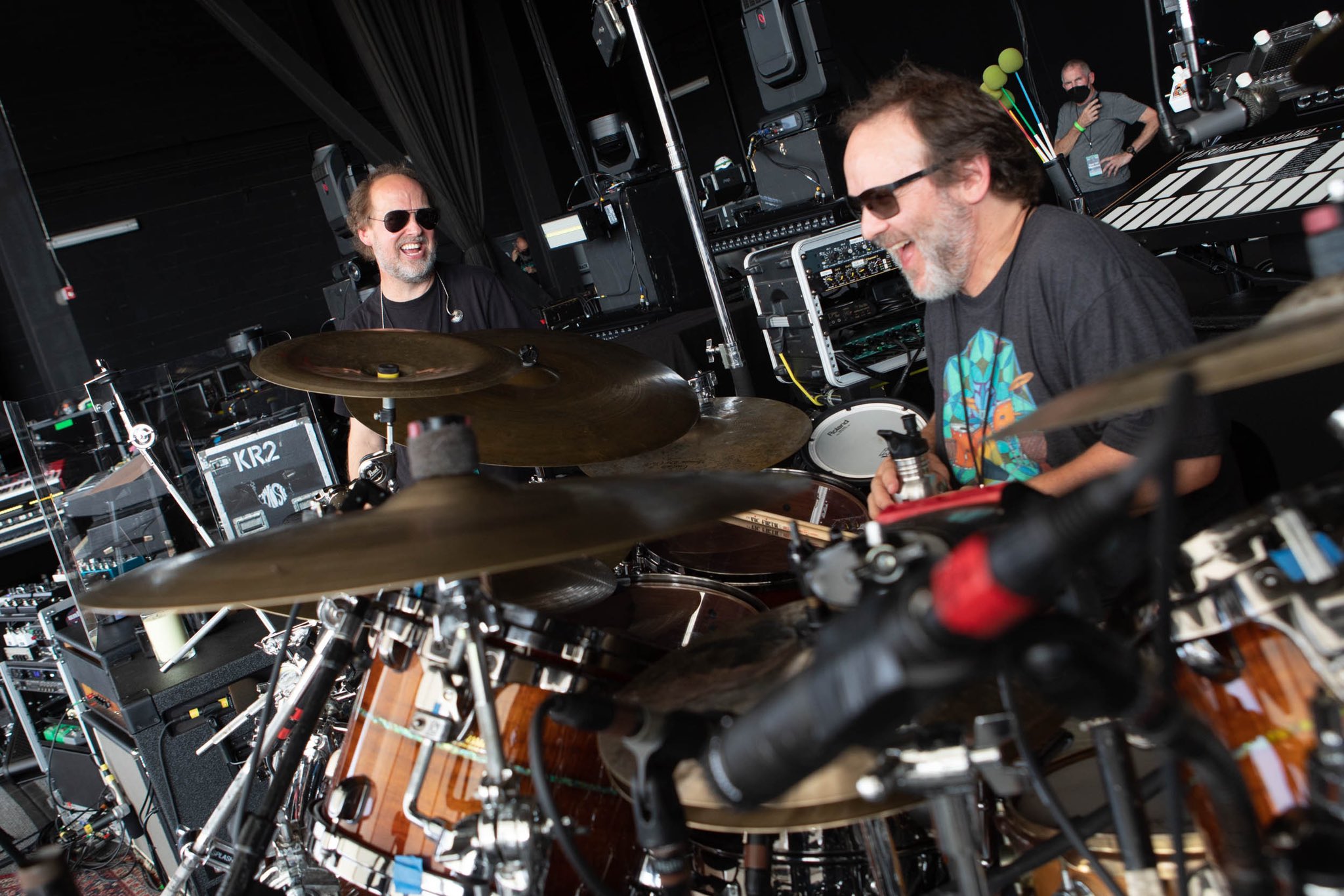 If this show is any indication of how the rest of the tour is going to go, we are in for one hell of a summer. A solid setlist containing a wonderful mix of old and new tunes, combined with some absolutely stellar playing and singing, can you really ask for any more? I know I can't, and with nine more shows left to see, I cannot wait to see what the band has in store for us.
For those of you heading to Alabama, be safe, hydrate and have fun. I will see all of you back in Noblesville.
If you liked this blog post, one way you could "like" it is to make a donation to The Mockingbird Foundation, the sponsor of Phish.net. Support music education for children, and you just might change the world.