[Recap is courtesy of user @bobbker, Bob Ker, (@Phish1999at2019 on Twitter). Please remember that recaps are written by VOLUNTEER FANS. Their views are entirely their own and are not necessarily shared by anyone who volunteers to work on Phish.net. There is no such thing as an "official" dot net recap of a show. -Ed.]

The little-loved sibling of the annual New Year's run, Phish's concerts on December 28 have historically offered sporadic highlights but rarely, if ever, have produced a classic. More often than not, the band uses the night to limber up after a dormant period, eschewing strong setlist construction in favor of running through songs seemingly intended to get their muscle memory going. The enthusiasm of the audience and energy in the room makes it a worthy date on the Phish calendar, but in the opening night of the New Year's run, the crowd traditionally writes a check that the band puts a 24-hour hold on.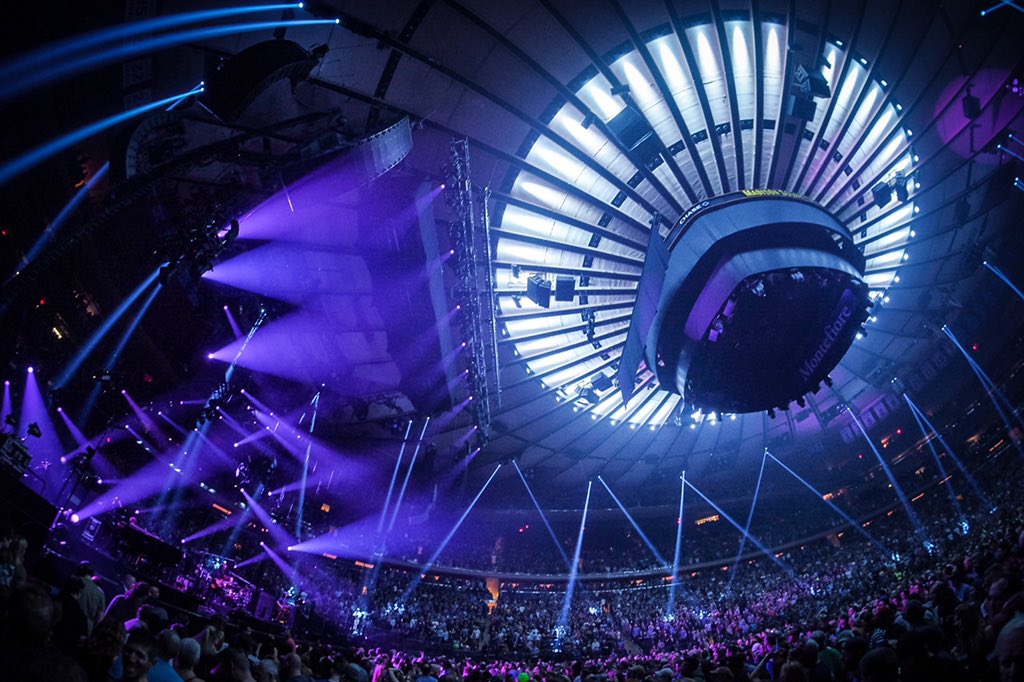 Nonetheless, there was hope that this year could be different, by virtue of a late-fall tour that saw them perform deeper into December than any tour since 1999. In a year that found them folding two albums of new material into their repertoire, there was cause to expect a looser, more prepared Phish at the outset of this year's run.
After opening with a debut of another new song, the fairly lightweight "Evening Song"—a curious selection seemingly chosen for the ominous line, "approach the night with caution"—and an assured if standard "No Men in No Man's Land," Trey got down to the business. The band broke into "Down with Disease," a song that has, impossibly, never been on December 28, and a visibly giddy Anatastasio powered his way through the song and into a potent jam that offered numerous peaks. Mike Gordon and Page McConnell passed descending lines back and forth between them while Anastasio soared atop, shedding any doubts that the band would replicate last year's only-OK opening frame. They seemed to know it too, ending the song with a climax one might expect from a show closer.
They then offered another debut, a cover of the old country song "20-20 Vision" (penned by Joe Allison and Milton Estes). The lilting, circus-like bounce offered a brief detour between "Down with Disease" and a well-played "Ghost" that effortlessly cycled through melodies and textures. An impeccably placed "Gumbo" trailed in its wake, followed by "Rift" (the oldest original song of the night), a delightfully funky "Weigh," and the rarity "Dog Faced Boy." A by-the-books "Twenty Years Later" and a "Tube" that outperformed its six-minutes-and-change running time set up the triumphant closer "Say It To Me S.A.N.T.O.S."
Let's pause on "S.A.N.T.O.S." to reflect on how improbable it is to witness some 20,000 people lose their minds to a song the band wrote in year 35—it's akin to Rolling Stones fans in 1997 relishing Bridges to Babylon on par with Let it Bleed. This simply doesn't happen with popular music. It's an ethos that band carried into the second set, opening it with "Everything's Right," "Beneath a Sea of Stars Part 1," and "Set Your Soul Free," three songs written in the last two years.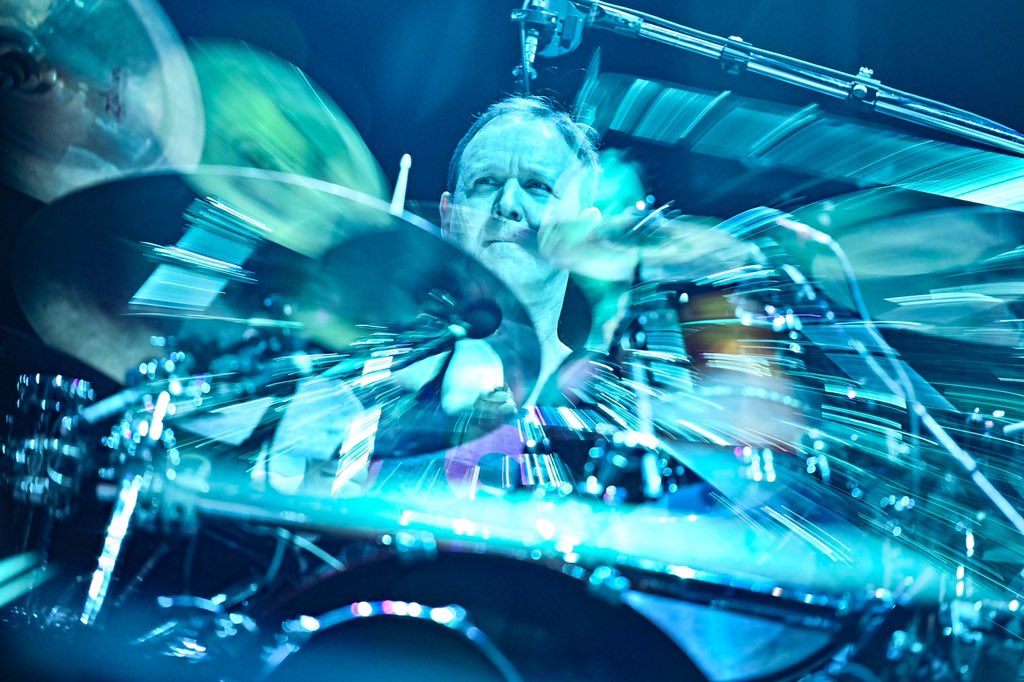 Those aren't my three favorite Phish songs, and they're not yours either—but they might currently be the band's, and it's impossible to deny that when Phish plays all three consecutively in 2019, it's because they're feeling themselves and they're in a mood to explore. And so they did, through a stretch of music that was often deeply psychedelic, contemplative, and unpredictable. The highlight for me, if not for the chompers, was "Beneath a Sea of Stars Part 1," the Ghosts of the Forest song that allows Trey to explore a Pink Floyd-like headspace that he's rarely ventured to since The Siket Disc. Yet for all of Trey's magic, Jon Fishman was the star of the song, filling the Garden with evocative, jazz-influenced fills that could have gone on much longer. What a joy it is to witness the two of them in such musical conversation.
"Set Your Soul Free" picked up the tempo, painting the room in brighter colors, and beginning the more playful portion of the evening. An increasingly funky jam inspired Trey to break out the riff to the classic "On Broadway" (originally performed by the Drifters), which Page picked up and transformed it into a full-on funky "On Broadway" jam. (Was this a moment of spontaneous inspiration or something to keep in your back pocket for the run to come? Stay tuned...)
They went on to weave "Set Your Soul Free" with "Gotta Jibboo," flitting back and forth between riffs of one another. I'm not as enamoured of their recent trend of dropping frequent reprises as some people are, but it's generally a sign that they're feeling frisky, which paid off later in the set. At first, "Free" felt like a strange second-set choice, and a sign they might be inching into an awkward "just the hits" fourth quarter that has plagued some shows in recent years. Instead, they threw a curveball, taking the song's breakdown for a longer walk full of airy funk, rhythmic gymnastics, and startling climaxes. It immediately became the first must-hear "Free" in some time.
After a fiery 10-minute "Piper" that was heavy with strobe-flashing peaks, "Drowned" made a rare appearance. Shortly after Mike finished singing the Who classic, they took the jam into deeper waters, layering on the effects and emerging into a finale that prompted Fishman to break out into the lyrics of twice-played "Guy Forget." Ceding the floor to Fishman, he then offered up his "Ass Handed." At this point, however, they were having too much fun to let it stand there, breaking into a variation of "Chalk Dust Torture Reprise" that utilized the "Ass Handed" lyrics, band introductions, and the kind of general antics that you hope for at every show. By comparison, the remaining songs ("Character Zero," "A Life Beyond the Dream," and "Rocky Top") felt anti-climatic.

The show came promoted as the 25th anniversary of their first MSG appearance, and in retrospect it seems like they made the early December tour in part to rise to this occasion. If milestone anniversaries are your thing, then this year's YEMSG run offers more to choose from—it's also the 25th anniversary of the original Hot Dog Night and the 20th anniversary of Big Cypress. One milestone that won't get mentioned but feels notable is this: the band formed in 1983, and by the 1993 New Year's run they hit a major breakthrough that shaped the years to come. The 3.0 era began in 2009, and now the same amount time has passed. It's 2019, and the band's improbable second life appears poised to hit a similar mark.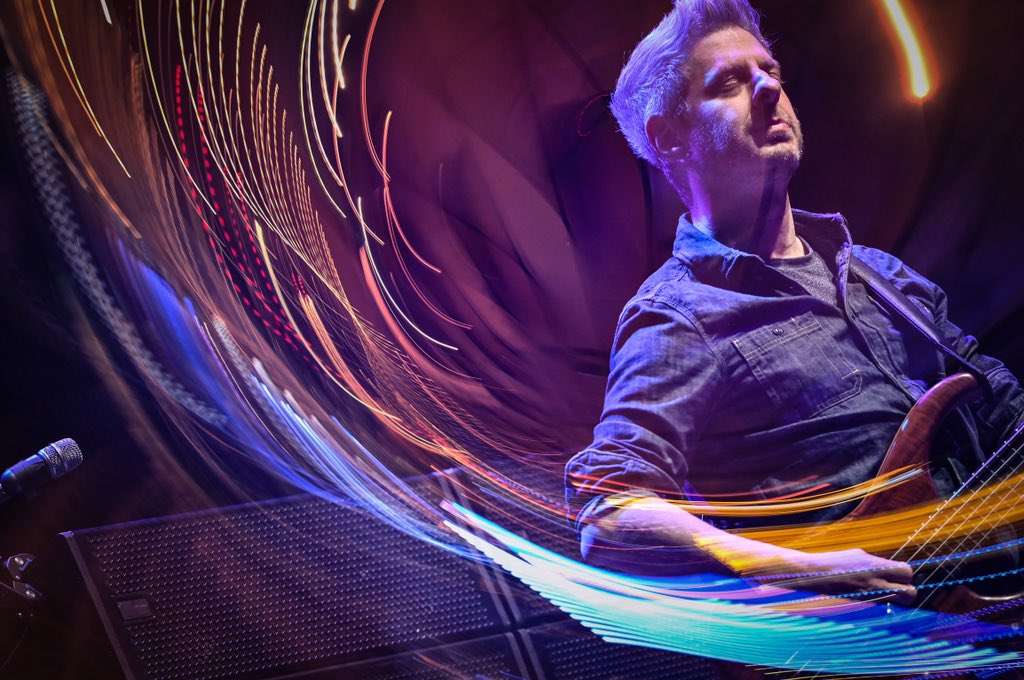 If you liked this blog post, one way you could "like" it is to make a donation to The Mockingbird Foundation, the sponsor of Phish.net. Support music education for children, and you just might change the world.