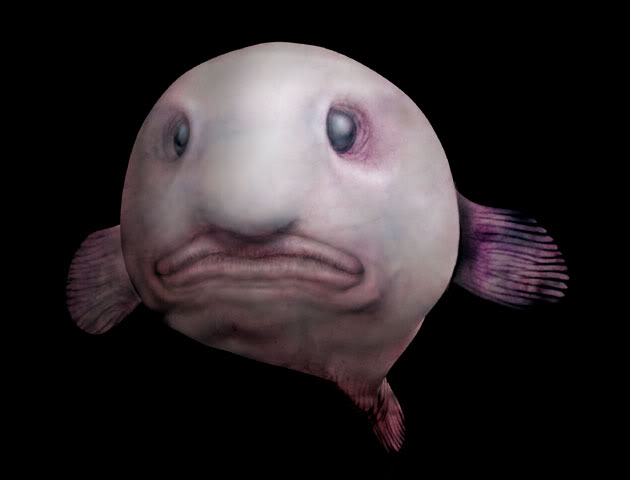 Our resident quality assurance director, Kevin the blobfish was recently crowned the world's ugliest animal. Kevin has been hard at work optimizing Phish.net for some time, and rarely emerges from the tank and into the public eye. We caught up with Kevin to discuss this unflattering acknowledgement. Read on for the entire interview.
Phish.net: Hi Kevin. Thanks for joining us after your recent acheivement. How does it feel?
Kevin the Blobfish: Well, put frankly, you guys, I think it sucks. In fact, I'm sort of surprised you're asking this question. I mean, for shit's sake, ugliest animal? Thanks a lot. I mean, let's see the people who run the "Ugly Animal Preservation Society." I'd wager a halfpenny they aren't exactly eye-candy, IYKWIM.
Phish.net: I understand your frustration. Still, it's nice to be recognized. I'm sure many more people know what a blobfish is than before this title was granted.
Kevin the Blobfish: With due respect, you can eff right the hell off. This isn't a proper way to get your name out there.
Phish.net: Why so salty? I'm trying to get a feel for who you are for our readers.
Kevin the Blobfish: I'm sorry, I'm sorry. I'm kinda annoyed in general. I mean, how'd you like to be summed up as "enjoys long swims, love stories, tiny crabs, and marine snow." It makes me so one-dimensional. Phish.net has been really good to me, so I'm really not trying to be a pain in the ass, but jeez, sometimes, we blobfish get no respect. I mean, this is my first interview since I got the job. Keeping this database running is certainly no easy job.
Phish.net: We all think you do a splendid job, for what it's worth.
Kevin the Blobfish: Seriously, your thanks go a long way. But they don't feed my family. Maybe a little more effort into efficient SQL queries might be appreciated too.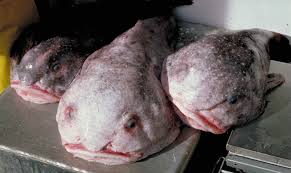 ​
Phish.net: (slight eye roll) Kevin, let's talk Phish. What's your favorite Phish show of 3.0?
Kevin the Blobfish: Oh right, here we go! You know I love the Tahoe Tweezer, and of course, when I say it I'm going to sound like a brainless douche.
Phish.net: Dude, chill out. How about your second favorite show?
Kevin the Blobfish: I guess all things equal I'd have to say June 19, 2012, Portsmouth. I went with my pal Louis. It was a fantastic time.
Phish.net: Ptown, '12?! Why?
Kevin the Blobfish: I'm partial to Fish songs. ...ba dum dum...pssh.
Phish.net: Oh, you're hysterial.
Kevin the Blobfish: Well, I've been waiting to use that joke for fifteen months.
Phish.net: Are you a fan of the solo projects?
Kevin the Blobfish: I dig all of the solo gigs. But I'm mostly a fan of...
Phish.net: Fish, yeah yeah. Tell us a little about yourself.
Kevin the Blobfish: I'm originally from just aside Australia. Having successfully avoided trawling nets throughout my teenage years, I came to the US to follow Phish in 1992. I was totally there before they got big. Like, if you didn't see Phish before 1993, you never got the real experience.
Phish.net: Wow, Kevin, I never pegged you as a noob hater.
Kevin the Blobfish: Yeah, I got over it. Nowadays, I confine my bitching to glowstick wars, people who talk during the set, and Roadrunner teases.
Phish.net: What song should Phish cover that they haven't already?
Kevin the Blobfish: Mumford and Sons, "The Cave." Streets of Cairo. Sugar Shack.
Phish.net: Sugar Shack isn't...
Kevin the Blobfish: Might as well be. ZING!
Phish.net: (groaning) Any other complaining you want to do?
Kevin the Blobfish: Bridge from Theme, slow build Piper, Lushington. Plinko. Whale call. Ripcord. ...that pretty much covers it.
Phish.net: What other music do you listen to?
Kevin the Blobfish: I'm a friggin' huge Umphrey's fan. Like, you have no idea. But I'm not always on about it. Believe it or not, people get wound up about this stuff.
Phish.net: Fair play. Back on track, then: what should Phish do that they haven't done yet?
Kevin the Blobfish: I don't mean to be insistent, but it's about time we had some goddamned tuba onstage during a Phish song. It's, like, an insult to the entire brass family.
Phish.net: We agree.
Kevin the Blobfish: It's a travesty is what that is.
Phish.net: In that vein, what's one thing that has changed about Phish in 2013?
Kevin the Blobfish: 2013 is a strong year for Phish. I admit I had my doubts, 2009 and 2010 produced some great stuff, but overall, there wasn't the feeling that you had a good chance of catching "it" or that "it" could happen at any moment. I'm thrilled to see this stage maturing.
Phish.net: So you'd say Phish is back in full swing, huh?
Kevin the Blobfish: I'm saying it's hard to argue some recent stuff isn't objectively as good - if not better than - 1.0 era Phish.
Phish.net: That's encouraging. Any other tidbits of advice for our readers?
Kevin the Blobfish: Seriously, that fucking Tahoe Tweezer.
If you liked this blog post, one way you could "like" it is to make a donation to The Mockingbird Foundation, the sponsor of Phish.net. Support music education for children, and you just might change the world.