Today marks two years since Mike Gordon's current quintet – featuring Scott Murawski on guitar, Craig Myers on percussion, Tom Cleary on keyboards and Todd Isler on drums – last performed in the U.S. That mini-tour produced The Egg, a three-CD set featuring the tour-closing gig from Albany's The Egg Center for the Performing Arts on December 11, 2011 and released earlier this year.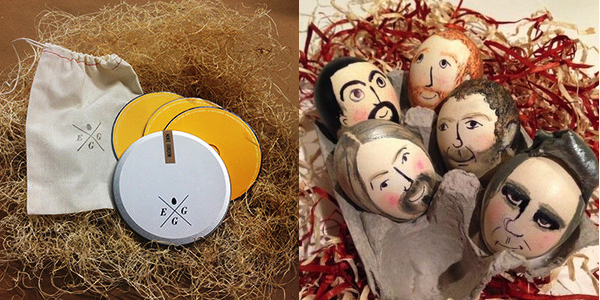 Gordon just announced an 18-date 2014 spring tour, along with the release of his hotly anticipated new album, Overstep. Before we turn our attention forward, we wanted to take a quick look back at the last time we saw this vibrant force on today's improvisational rock and roll scene...
The Egg's 90-minute first set opens (and closes) with "Horizon Line" from Mike's 2010 release, Moss. An anchor in Mike's repertoire since its debut a year earlier, this rollicking 13-minute version sets the tone for the gig – a band in total control that is both a striking cohesive unit very much on the same page, pouring themselves into the moment and not afraid to take risks. The depth of mutual understanding revealed in the ongoing musical conversation between Mike and Scott Murawski is nothing short of profound; having recently passed the 30th anniversary of Phish, we can also note that Mike and Scott have been performing and collaborating for close to twenty years themselves, with the abundant and deeply satisfying results that longevity often provides.
Mike's original "Only a Dream" follows – a song that made the cut for Party Time (the companion disc to Phish's 2009 Joy) but that has sadly yet to grace the Phish stage. "Voices" (from Mike's 2008 release The Green Sparrow) rounds out the Gordon originals in the set, with the balance of this engaging frame devoted to covers: "I'm Deranged" – from David Bowie's Outside; "The Way It Goes" by Gillian Welch (also performed by Phish on 9/4/11 at Dick's); "Just a Rose" from Murawski's "other" band, Max Creek, a song that Mike had performed with Max Creek a half dozen times dating back to 1996; War's "River Niger"; and "Don't Do It," originally by Marvin Gaye and further popularized by The Band and The Who. Fans of other improvisational bands would be thrilled at the "second set feel" of this first set – ninety minutes, eight songs, consistent flow, jamming to spare and fully engaging front to back.
Mike Gordon – "Don't Do It" –
12/11/11
, Albany, NY
The second set open with a pair of Phish staples, "Funky Bitch" and "Sugar Shack." "Sugar Shack" is by many accounts an exceedingly difficult song to perform on guitar, and Murawski performs a master clinic. A (one might call curious) cover of Alanis Morissette's "Hand in My Pocket" sung by Scott, giving way to The Green Sparrow's "Dig Further Down." Anchoring the second set at over fifteen minutes, this blistering version contains an interlude of love poetry, offered by Tom Cleary, Dream Song 22 - 'Of 1826' by the 20th Century American poet John Berryman. Not your typical jam-band fare, to be sure!
The balance of the set is light on deep exploration, but pure fire, a band and audience locked in for a concluding ride that elevates through the end, starting with the Tom Cleary original "Crumblin' Bones." Little Feat's "Skin It Back" segues into "Hap-Nappy" (originally by G.R.A.B. and a regular in Mike setlists since 2010), and The Who's "Won't Get Fooled Again" that is absolutely crushed, a high-yield explosion of fun and energy. The show (and the tour) conclude with "Suzy Greenberg" with none other than the song's co-author, Steve Pollak on vocals. The Egg rounds out with three songs of filler from 3/26/11 at Higher Ground: "Mound," "Got Away" and Beck's "Black Tambourine."
[credit]Mike Gordon – "Suzy Greenberg" –
12/11/11
, Albany, NY[/credit]
This band delivers everything you'd expect from a Mike-led ensemble: ferocious, extended jamming, rock solid ensemble balance and focus, and abundantly odd quirks and fun teases (Star Wars theme teases from Tom, a Doobie Brothers' "Black Water" tease from Scott, a "Chameleon" tease from Tom), a depth of originals and a stylistic breadth of covers. The Egg offers a glimpse into what at the time was Mike's band was at the top of their game.
Aside from a three-show stint in Amsterdam at the Jam in the Dam and a one-off performance on the way home in London, the band has since kept quiet… a Mike "Soft G" Jordan-style hiatus? We all know what happened on that comeback! In addition to the expansive and dynamic repertoire deployed to date, 2014 can at the very minimum expect to see "Yarmouth Road" and "Say Something" receiving loving treatment, in addition to the just-released "Ether" and the rest of Overstep.
If you are a fan of physical artifacts, the 3-CD set is offered for $26 in an innovative egg-shaped container – with an actual egg's nest! – neatly tucked away in a cloth pull-string bag. A lossless FLAC version is available for $10.95, while MP3s of this set are available for free. That's right, free.
If you are a fan of Phish, do yourself a favor – give this one a spin, and if you can swing it, go out of your way to catch Mike's band in the spring!
The Egg – Recorded by Rachel Bischoff / Mixed by Jon Altschiller / Assisted by Danielle Warman / Mastered by Jonathan Russell / Technical Assistance by Kevin Shapiro / Design by Julia Mordaunt
p.s. Mike's other band will be performing at Madison Square Garden December 28-31.
If you liked this blog post, one way you could "like" it is to make a donation to The Mockingbird Foundation, the sponsor of Phish.net. Support music education for children, and you just might change the world.