Set 1: Magilla, I Didn't Know, My Sweet One, Take the 'A' Train, Donna Lee
Set 2: Unknown Song, Bill Bailey, Won't You Please Come Home?, Contact, Sweet Adeline
Average Song Gap: 505
Performers: Trey Anastasio, Page McConnell, Jon Fishman, Mike Gordon
Notes: For this performance, Trey played a different guitar (not a Languedoc), Mike played his Languedoc bass, Page played a single electric keyboard and Fish a mini drum kit on the porch. I Didn't Know featured Mimi Fishman playing a standard, stand-up, household vacuum. The World is Waiting for the Sunrise and an unknown song were sung and played without the band by Jack and Mary Ellen McConnell on ukuleles (possibly lightly accompanied by Page on keys) prior to Phish's second set. A second unknown song and Bill Bailey featured Jack McConnell joining the band on ukulele and vocals.
Song Distribution: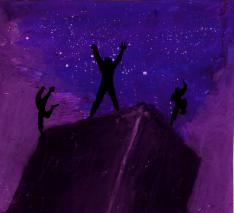 5 The Man Who Stepped into Yesterday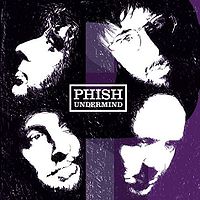 1 Undermind

NOTE: This Phish performance does not count for stats purposes.