Phish.net T-Shirts
There have been Phish.net t-shirts for almost 20 years, and new versions are available now, including:
couch tour:
B&P model:
old school:
old school, women's:
Five earlier shirts were planend, all designed by Matt Laurence. Three were printed, and were officially approved and supported by the band.
The 1992 shirt, launched Christmas 1991, had the trademark Phish.net "beanie" fish with colorful children's wood-block type around him reading PhishNet.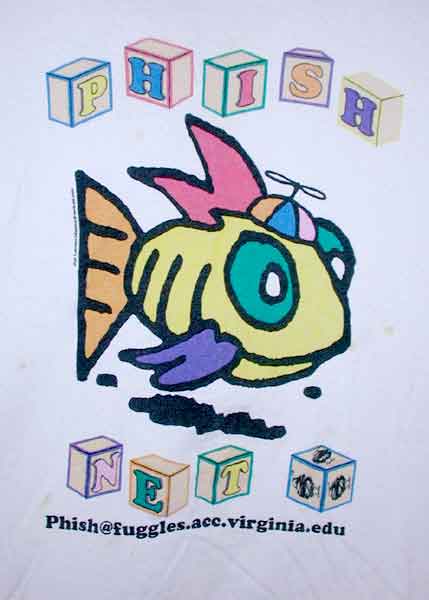 The 1993 shirt featured a large, multi-colored psychedelic swirling net, with a cool fish wearing Ray-Bans floating in the center. The words Phish and NET are at the top and bottom, respectively, in large ripply blue letters. On the back is the [old] net address with another graphic.
The 1994 shirt features the Ray-Ban-ed "beanie" circlling the globe, and was the first shirt to promote the website address: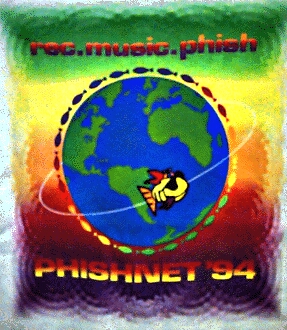 A fourth designed, originally planned in 1997 following an abandoned design contest, was not initially printed, but was made available via CafePress in 2002:
A fifth design was planned in 2000, but also never printed: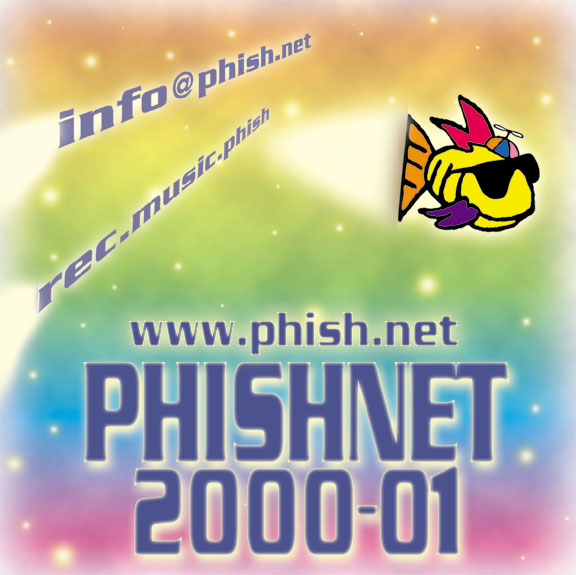 A new contest surfaced in the Phish.net forum in 2010, and resulted in a slew of new designs, the first of which are now available in the site store.
"`Nobody asks why people travel across the country to see a World Series or a Billy Graham crusade. Anything that impassions people that much ought to be encouraged.""
-- Chris Bertolet (of LA) to the Miami Herald 1/1/00"