Set 1: Cinnamon Girl, NICU > SampleSample in a Jar > PYITEPunch You In the Eye > My Soul, Beauty of My Dreams > HoodHarry Hood > CTBCars Trucks Buses[1], SuzySuzy Greenberg[2] > Character Zero[1]
Set 2: Taste > Drowned -> CaspianPrince Caspian > BowieDavid Bowie, Love Me, I Told You So[3], Love Me Like a Man[3], Waste > CDTChalk Dust Torture, SlaveSlave to the Traffic Light
Encore: Hello My Baby[4], Funky Bitch[1]
[1] Dave Grippo on alto sax and James Harvey on trombone
[2] Dave Grippo on alto sax and James Harvey on trombone.
[3] Phish debut; Tammy Fletcher on vocals.
[4] Without microphones.

Teases:
· Soul Power tease in Suzy Greenberg
Noteworthy Jams: Harry Hood (highly recommended)
Average Song Gap: 47.5
Performers: Trey Anastasio, Page McConnell, Jon Fishman, Mike Gordon, Dave Grippo (Guest), James Harvey (Guest), Tammy Fletcher (Guest)
Notes: This show celebrated the release of "Phish Food" ice cream and was a benefit for the then-newly formed Waterwheel Foundation. "Ben & Jerry" made a short speech before the show and free ice cream was made available for the entire crowd. I Told You So and Love Me Like a Man, both of which featured Tammy Fletcher of The Disciples on vocals, made their Phish debuts. Cinnamon Girl was played for the first time since March 1, 1989 (899 shows). The last three songs of the first set, as well as Funky Bitch, featured Dave Grippo on alto sax and James Harvey on trombone. Suzy Greenberg included a Soul Power tease from the horn section. Hello My Baby was performed without microphones. This show is available as an archival release on LivePhish.com.
Links:


LivePhish Download

Song Distribution: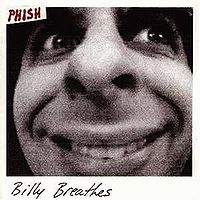 5 Billy Breathes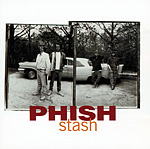 1 Stash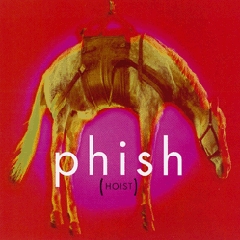 1 Hoist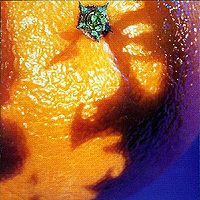 1 A Picture of Nectar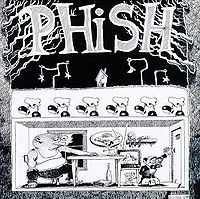 1 Junta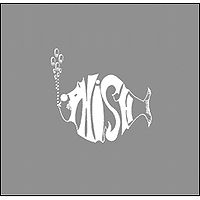 1 The White Tape

Songs by Debut Year:
How'd that 2nd set go?
I just got this show, the first set is sick. Harry through Character Zero is a smoke show. Great Hood followed by 10 mins of CTBs with the horns, one of the best I've heard. Worth downloading just for the first set.
I haven't listened to the second set yet, first set is to good. I'll get to it tomorrow.
This show is a little slow moving, but has a decent mellow Bowie, a cool Taste, okay Slave, the rarity Neil Young cover Cinnamon Girl and a lovely first set Hood. There are also some songs with Horns (cool) and some with female blues vocals (not cool). All the guests steer the show in a decidedly unPhishy direction. I'm sure the experience of seeing the band in a small theater after they had moved up to the big leagues was a blast and a half, but honestly the guys have not played an exceptional show in Vermont since 1995. The Ben & Jerry ice cream guys intro, Harry Hood, CTB and I Told You So are available as soundboard downloads from LivePhish, but the whole show circulates in SBD.
2.5/5