The Pittburgh Symphony Orchestra sent the following email with important information for ticket-holders to Tuesday's performance by Trey Anastasio & PSO. Please take a second to check it out if you are attending!
We are looking forward to an amazing evening of music on Tuesday, February 14 at 7:30pm, as Trey joins the PSO at Heinz Hall. We encourage you to use this email as a guide if you are new to a classical music concert, Heinz Hall, or the Cultural District of Pittsburgh. Should you have a question that is not answered here, please refer to the FAQ page on our website.
PRE-CONCERT MUSIC! Arrive early, at 6:30pm, for live bluegrass in the Grand Lobby of Heinz Hall with Pittsburgh's Shelf Life String Band. Free to all ticket holders.
NO RE-ENTRY. If you leave Heinz Hall, you will not be permitted to return. There is an outdoor smoking area on premises.
Bars and concessions are CASH ONLY. There is not an ATM in Heinz Hall; however, several ATMs are located near the Hall, click here for more information.
PHOTOS and VIDEO. The Pittsburgh Symphony Orchestra has a strict photography and video policy. We politely ask that you do not take photos or videos inside of the auditorium. Our usher staff will confiscate phones, cameras and other recording devices, and you may be asked to leave the performance if found taking photos or video inside of the auditorium. Photos are permitted in the lobby, garden and all other areas except inside of the performance space.
There is no official dress code for events in Heinz Hall. Many patrons wear business attire or formal wear, and many prefer to be more casual. Wear whatever makes you feel more comfortable. An attended Coat Checkroom is available in Heinz Hall. Coin-operated lockers are located on the Lower, Grand Tier and Gallery levels. There is a nominal fee for coat check service.
You should arrive at least 20 minutes prior to concert start time to allow time for parking and entering the hall. If you arrive late, there is a Latecomer's Gallery, located behind the Main Floor, which affords patrons who arrive after the beginning of a concert the opportunity to enjoy the performance until they can be seated. Latecomers will be seated at suitable intervals during the program, at the discretion of the conductor.
Pittsburgh's Cultural District can be very busy! Several garages are available within a few blocks of the Hall; click here for details. Also, if you have a Smartphone, download the free Park PGH app for real-time garage availability.
Applause is usually appropriate at the end of a piece (when the conductor lowers his hands). In a multi-movement work, it is customary to wait until the end of the last movement to applaud, so as not to break the concentration of the performers. Please do not yell out for the performers while music is being played or between movements, as this can ruin a professional recording of the event and make it unusable for release. What if I have to cough? The PSO provides complimentary cough drops at the concierge desk located in the entrance lobby.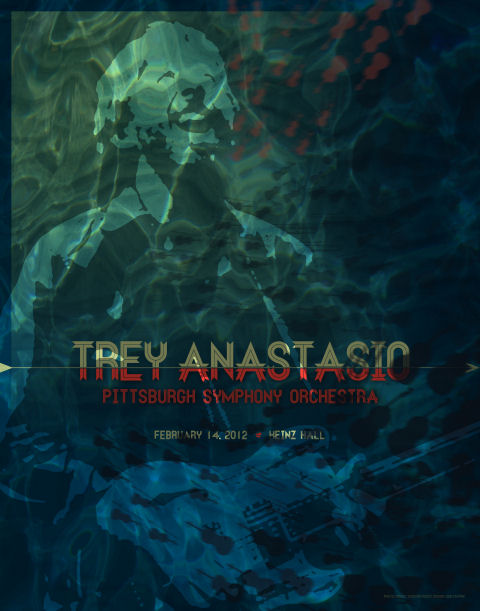 If you liked this blog post, one way you could "like" it is to make a donation to The Mockingbird Foundation, the sponsor of Phish.net. Support music education for children, and you just might change the world.